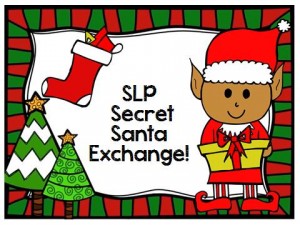 I'm late to the party, I know.   My blogging besties and I did a Secret Santa exchange and it was so much fun!  Wanna see what I got?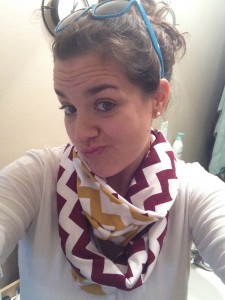 Cue super snazzy scarf (and my snazzy face selfie).  Someone knows me well.  Chevron?  check.  Garnet and Gold?  check.  Infinity scarf?  check check.  I am in love!  The best part of this is that the scarf is from this cute Etsy Store called Twelve2, and the owner donates all proceeds to adoption families in Mississippi and students in Nicaragua.  How amazing is that?  Plus my Secret Santa was a tricky one.  She didn't tell me who she was in her package.  So I had to figure it out myself….I love a good inference activity.  Wanna know who it was?  Cause she is pretty fabulous…check her out here.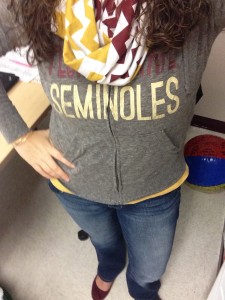 I also wore my scarf for the BCS National Championship game day.   And then this happened…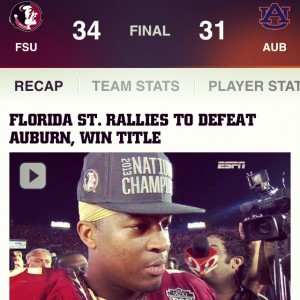 OMG.  My team is NATIONAL CHAMPIONS!  Oh, it feels SO good!  At least, after it was over it felt good.  It was sort of rough to watch…I paced and yelled a lot.  A couple times, I thought I might just throw up.  I know that's gross and over dramatic, but I had knots in my stomach y'all!  But in the end, my boys didn't let me down…  GO Noles!
I got matched up to shop for the awesome Danielle Reed over at Sublime Speech…I loved shopping for her!  Really, I love shopping for anyone!  You can read about what I found for her here.