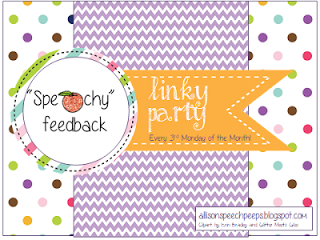 We are due for another round of feedback fun with Speech Peeps!  I got SO much wonderful feedback over the past month…I know you guys were racking up credits before the big sale!  Because there was so much to consider, I am picking two winners!  One for a freebie and one for a paid product.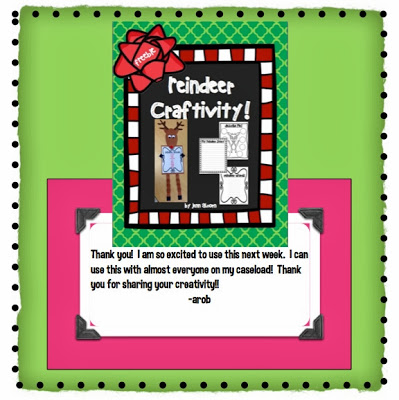 The first is for my new Reindeer Craftivity freebie from arob…feedback on freebies is extra nice, because I know you aren't getting any incentive to leave it and I appreciate anyone who takes the time to leave it!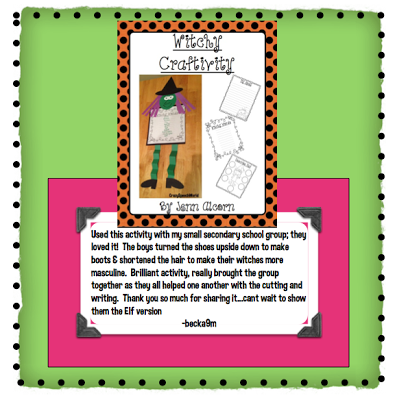 Next is feedback for my Witch Craftivity, which was really fun to read.  I love hearing how folks make my activities work for them and becka9m made my day with this comment!  I see my kids really work together when we do these craftivities, so I am so happy to hear that it is happening for some of you too!
Thank you arob and becka9m for such awesome feedback!  Email me with your choice of products from my store!
Don't forget to leave feedback on your TPT downloads and maybe next month you will be a winner!