I am so enjoying my vacation that this is the first time I have even opened my computer since…Saturday?  Sunday?  I am not sure.  Either way, I have been enjoying time with my friends and family and have neglected CSW for a few days.  I have really exciting news to share with you guys soon, but until then, I will leave you with my Christmas in pics…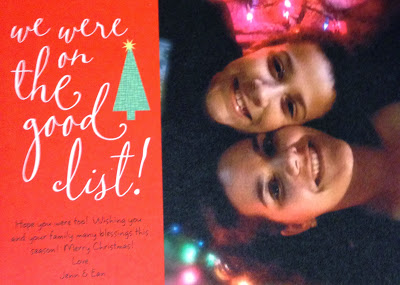 This was our Christmas card this year…We had some fun giggling on the floor trying to get this shot!  I think they turned out pretty cute!  This boy is my heart!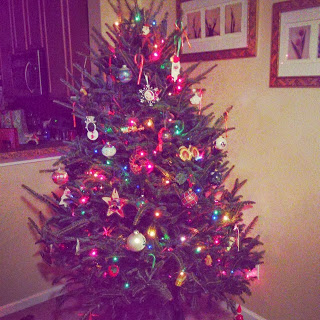 Our Christmas tree!  We did good picking out this one, it smelled up our whole house!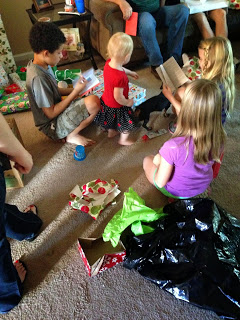 Presents with my 3 beautiful nieces!  My brother has three blondes…boy is he in for it!  They live close, so I am so happy we get to spend these special times with them 🙂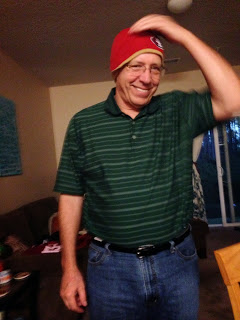 I also got to spend some time with my daddy!  He doesn't live close, so I cherish the time we do get to spend together.  Here he is sporting my son's new 49ers beanie!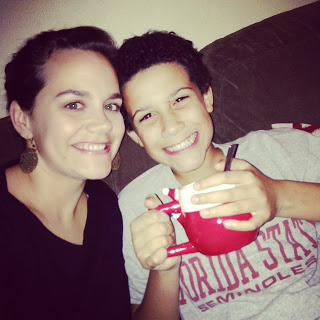 Hot chocolate and a movie after church on Christmas Eve!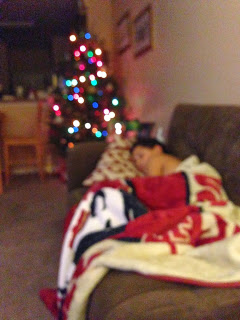 And, after it was all over, some much needed rest 🙂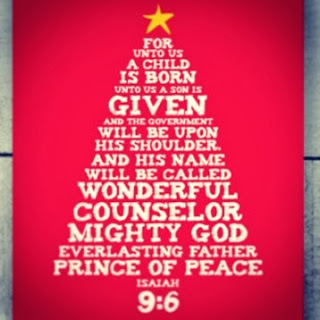 Each season I try to really stay focused on why we celebrate Christmas, which can be a challenge with all that is going on around us.  Because without the Lord, I am nothing.  Thanks be to Him for  making my life so complete.
I hope you enjoyed your Christmas with family and friends!
xoxo,