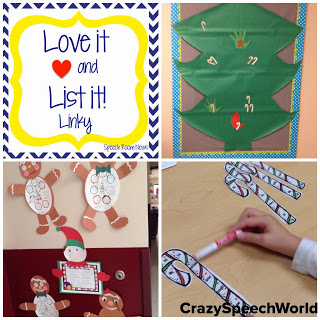 I'm excited to link up with Speech Room News to bring you my favorite holiday activities!  Here are the haps in my speech world lately…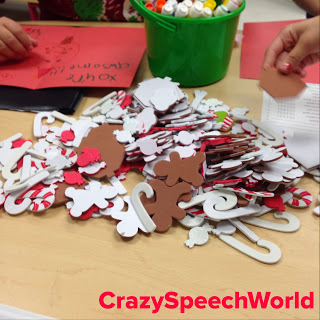 First of all, I got the huge bucket of foam stickers from Michaels for like nothing, which has been pretty entertaining.  I let my older kids make cards and decorate them, we used them to tell sticker stories, and…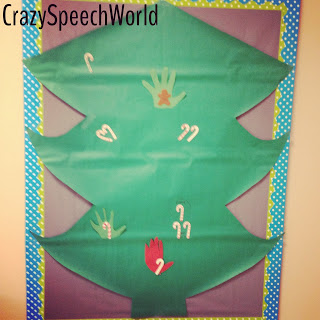 …we also used them to decorate our speech tree!  The speech tree was also for social thinking…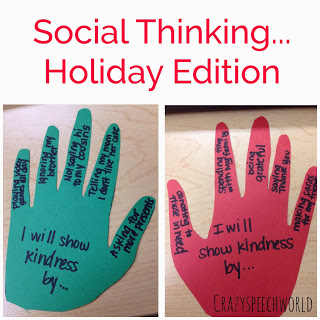 …which I posted about here.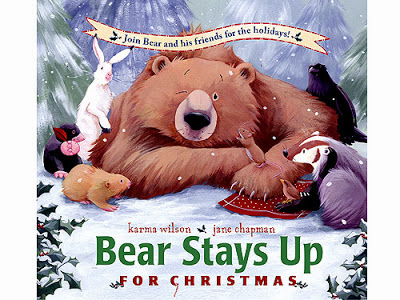 Our story has been Bear Stays Up for Christmas by Karma Wilson and Jane Chapman, which is one of my fave stories for Christmastime!  I gave my book companion for this story a major facelift, so we had lots of new activities this year!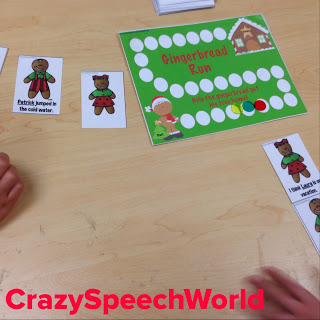 I have been loving this Gingerbread Grammar unit!  I have used it all month and it has been a great resource!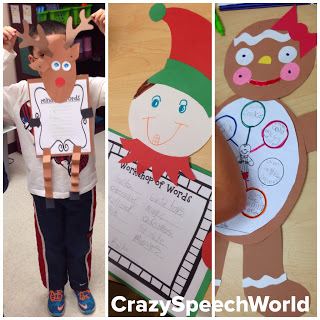 And when we weren't doing any of the aforementioned activities, we were probably making one of these crafts.   Gingerbread boys and girls, Reindeer, and Elves invaded and they were so stinkin' cute!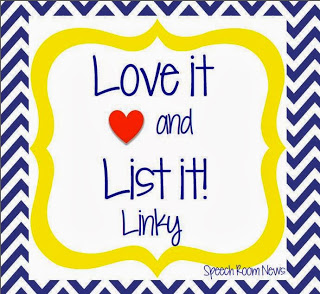 Make sure you check out the other fun holiday activities from the bloggers linky!
What other activities have you been doing that were super fun???