This post contains Amazon Affiliate links.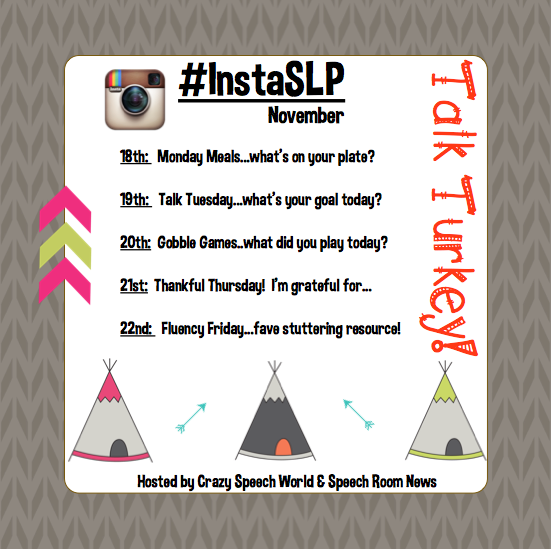 It's that time!  Jenna and I are bringing you the November edition of #InstaSLP….Talk Turkey SLPs!  I hope you will come InstaParty with us starting tomorrow!
And now, I bring you my fave Instagrams from the past month…ready?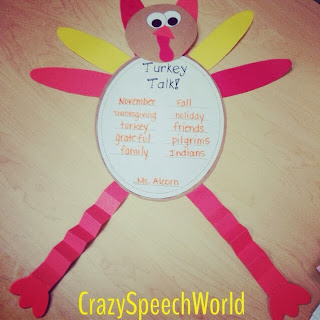 My Turkey Craftivity has been a hot item in my TPT store lately!  I am so glad you guys are loving these as much as I do!  If you want to take a peek, check it out HERE.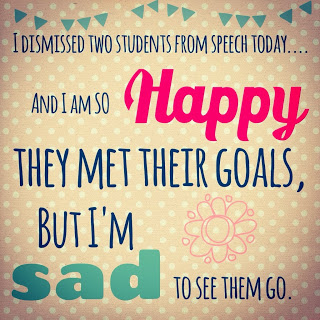 It has been a month of dismissals…four to be exact.  It is SO hard to let go sometimes.  After working with kids for years…some that were unintelligible when you started…and you finally master all their goals with them, it's so hard to say goodbye.  Even though it's nice to have one less kid in the group…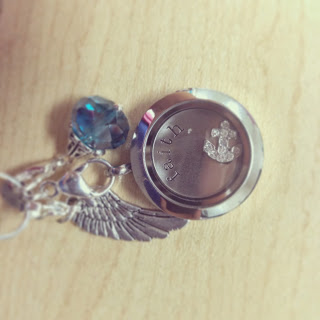 I am LOVING my Origami Owl necklace.  Thatisall.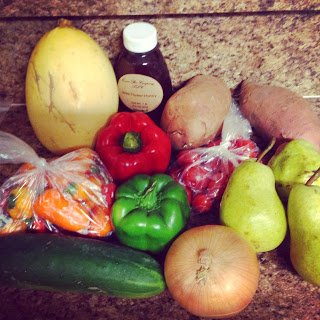 The farmers market is one of my favorite places to go…and many of my Instagram followers seem to agree!  Local, organic produce at much better prices?  Yes, please!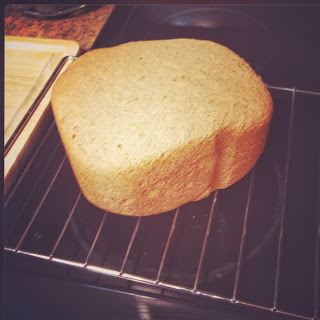 Speaking of food, I bought a bread maker last week.  I totally plan on making all of our bread myself from now on…have you read the ingredients list on your bread lately?  ugh.  Again…another blog, another time.  We are cutting out processed foods at my house and this lovely loaf is the part of that transformation.  Honey whole wheat sandwich bread = yummmmmmmm.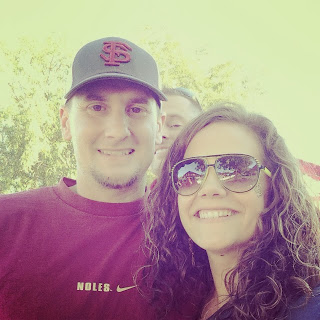 My brother and I got to hang out at a FSU game recently (we are season ticket holders!) and we had a great time!  Our Noles are having a great season and it has been super fun to watch!  Don't mind the creeper in the back…just an old friend 🙂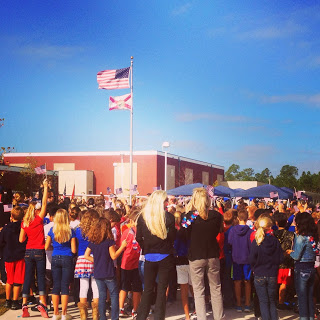 My school holds an annual Liberty Parade to honor our local veterans.  Every grade level sings a patriotic song and then the entire student body sings "I'm proud to be an American".  Not a dry eye in the house.
If you are my Instagram follower, this is old news.  If not, make sure you follow me @CrazySpeechWorld
Don't forget to participate in #InstaSLP this month!  Tomorrow starts off with Monday Meals!