It's one of my favorite days…Love It & List It link up with Speech Room News!  This month is all about apps and language, so wanna hear my faves?  I got my top 10 most trusty apps ready for you…in no particular order!  Let's go!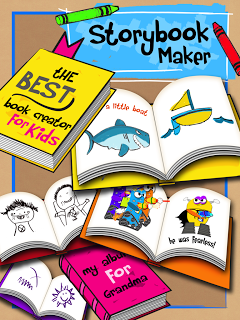 I LOVE Storybook Maker!  It isn't specifically for language, but this app for all kinds of goals!  I did a review on it last spring, you can read it HERE.  Mostly I use this for working on narrative goals, describing, and sentences.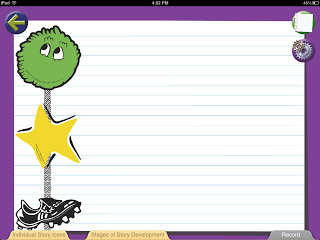 Recently, I went to Story Grammar Marker training, so the SGM app has come in handy!  I also reviewed this one not too long ago HERE.  I love this app because it goes with the tool that I am already using with my kids, so they already know and understand what's going on in the app.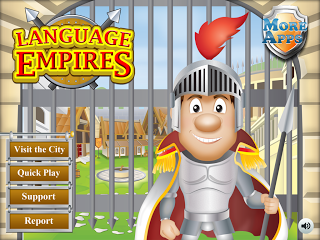 Language Empires is a go to for me and I use it pretty frequently.  It targets vocabulary, inferences, predicting, sequencing, why, which, and how questions, and figurative language.  This is a good one for the intermediate level kids and even some of my middle schoolers play it.  You can read my review about it HERE.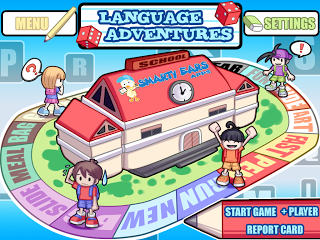 Language Adventures is another Smarty Ears app that I just love.  This one covers more skills for my primary kids like Wh questions and categories, all in the context of school.  My kids love it!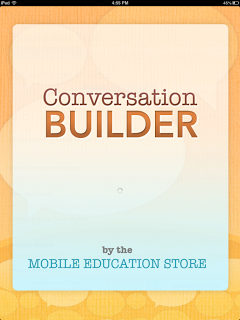 Conversation Builder is an app I use a lot with my social skills groups…they really like it!  It's great for practicing the skills they have been learning about interacting with others.  I love using it for role play!  You can read my review HERE.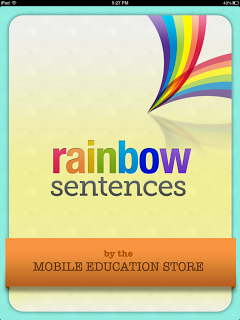 Rainbow Sentences is another Mobile Education Store that I love for working on syntax goals.  I find that my kids really respond to the visual cues included in this one and it reinforces things we have been working on.  You can read my review of it HERE.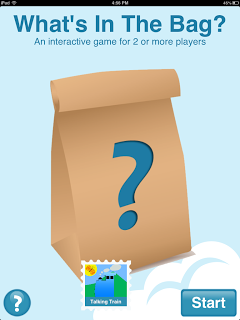 What's In The Bag is an app I recently got and like a lot.  It pairs really well with the EET, which I use in therapy quite a bit.  It is great for working on answering/asking questions, as well as describing.  The kids think it is really fun too!  Plus…it's only .99!  A steal!
These next few aren't specific to language, but I use them a lot for targeting language goals…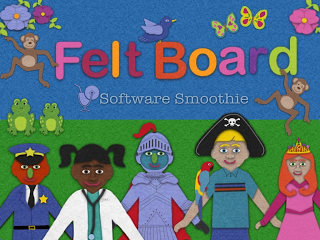 Ahhhh Felt Board.  I love it.  You can target anything with it and it's fun and channels my inner felt princess.  Thatisall.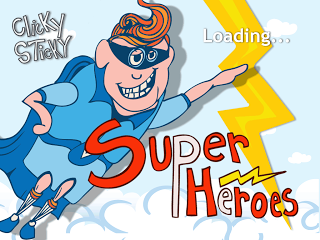 Clicky Sticky apps are really fun for working on following directions and there is a bunch of different versions.  The superhero version is definitely my most popular…the little guys love it!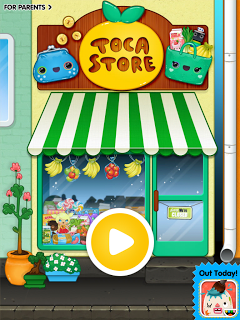 Aaaaand Toca Store.  This is probably my favorite Toca Boca app.  It's just good language building, lots of opportunities for communication.
That's my top 10!  Are any of these on your list?  Did I leave one of your favorites out?
Don't forget to head over to Speech Room News to see everyone's top language apps!