Jenna and I had so much fun hosting #InstaSLP last month that we have decided to keep it a monthly link up over on Instagram!  SO….now it's time for October's Speech-n-Treat!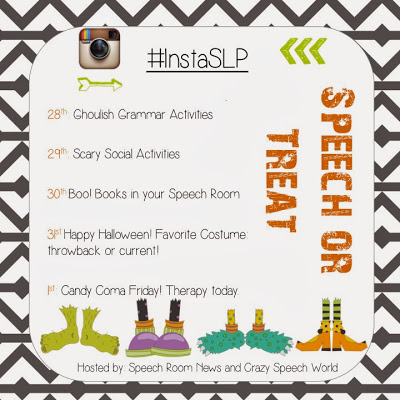 All you have to do is take a picture with the theme of the day and use the hashtag #InstaSLP!  I can't wait to see what everyone has to share!!!
Now…here's a peek at what I have been sharing with my IG followers lately…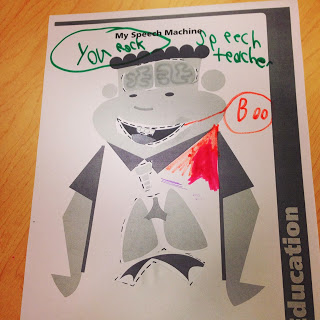 I have a precious new first grader who I just started seeing for fluency, so we have started working on her understanding of how speech is made using the Focus on Fluency Kit (which I love!).  After having a conversation about why she is coming to speech and her speech machine, she told me she loved me and then drew this.  Warmed my heart to infinity and beyond.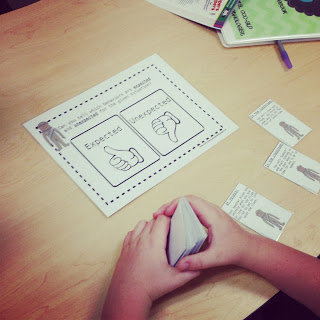 I have been doing Star Wars in my room lately, so I when I whipped out my new Intergalactic Social Language packet, I got lots of cheers!  We worked on expected/unexpected with this activity and the kids loved it!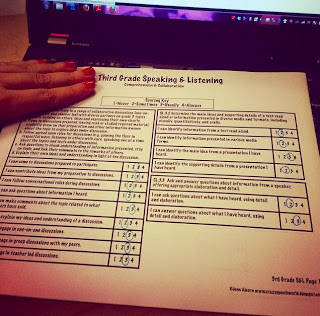 I have been really liking the information I am able to get with my Common Core Rating Scales.  It is so nice to see where my kids are performing within the curriculum, so I can help support the skills they need to be successful in the classroom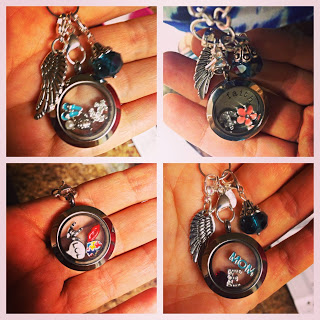 I ordered an Origami Owl necklace and got my package this past week…let's just say I am in love with this!  I got too so many charms that I create a jillion different combos.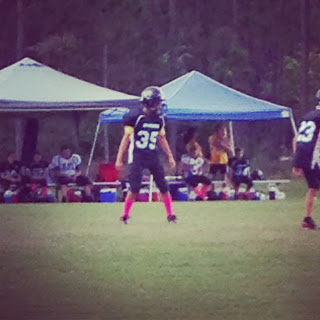 My son is a football player and the season is starting to wind down…but I got this shot of him on the field in his pink socks for Breast Cancer Awareness…and right after I snapped it, he caught an interception!  That's my boy!
I hope you guys will link up with us tomorrow for #instaSLP…Ghoulish Grammar is the theme!