It's feedback time!  I love reading your feedback on TPT…and now with the new layout on their website, I can see more specifically what each of you think!  And even more than that…I love hooking someone up with a freebie just for taking the time to tell me what you thought!  So I'm linking up for another rendition of the Speachy Feedback Linky Party!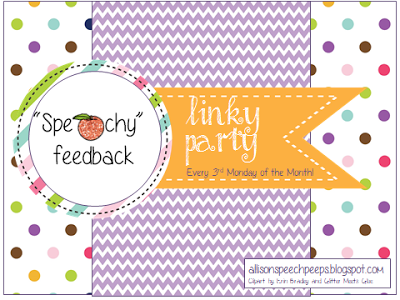 If you are a blogger and want to link up OR are a feedback leaver and want to see if you snagged a download on another blog, head over to Speech Peeps!  

And now…for my favorite feedback this month…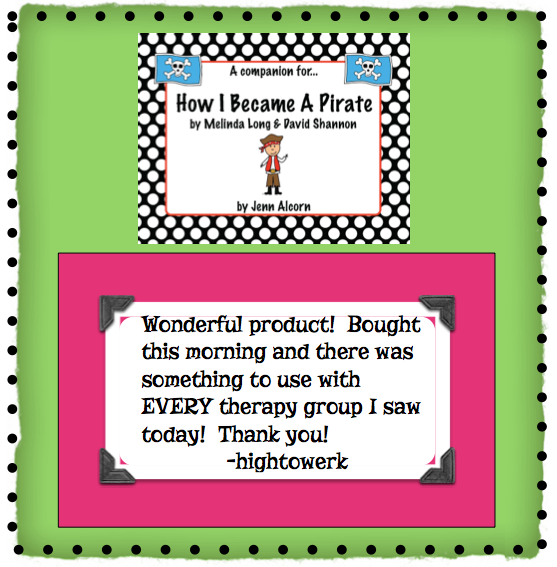 I love that someone could find SO many uses for one download!  That is amazing!  Thank you Hightowerk, email me with your choice of a product from my store!
If you would like to check out How I Became A Pirate! Book Companion, take a peek at it in my TPT Store!
Make sure you come back next month to see who wins and keep leaving that feedback!