This post contains Amazon Affiliate links.
Woot!  Another edition of Love It & List It..and this time it's something I LOVE!  Vocabulary!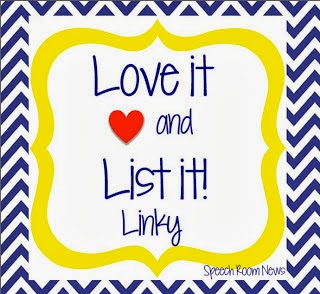 So I have lots and lots of favorite vocabulary resources, but my all time fave includes something pretty simple:

BOOKS!  I love using books to explore new words with my students, based on another resource that I have already blogged about…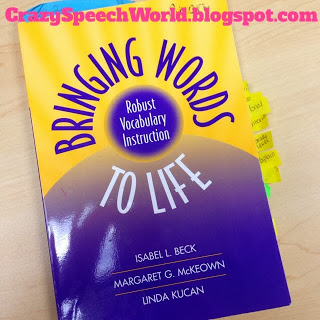 I have already told you, but I think this book is a must read for all SLPs.  You can read more about it in my post HERE.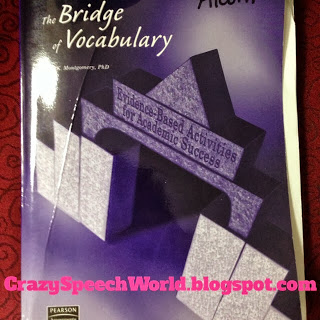 Another book that I like is The Bridge of Vocabulary by Judy Montgomery.  There are tons of activities in this book, broken down by grade levels.  Best Part?  It lists the EBP for each activity!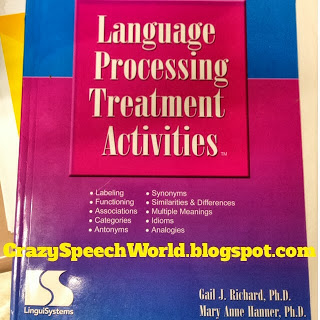 Another book I use a lot for collecting data is Language Processing Treatment Activities from Linguisystems.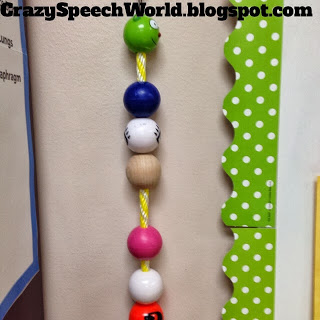 I also got my Expanding Expression Tool (EET) this year and it is FABULOUS for vocabulary!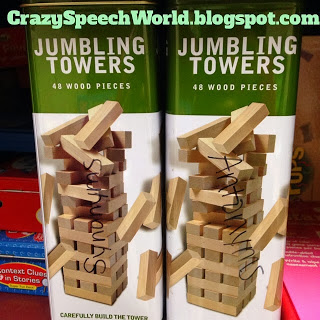 I have two Jenga sets that I labeled with words that have antonyms and synonyms, which the kids love!  They pull a block and have to name the antonym/synonym for the word on the block.  Lots of practice (and great data!).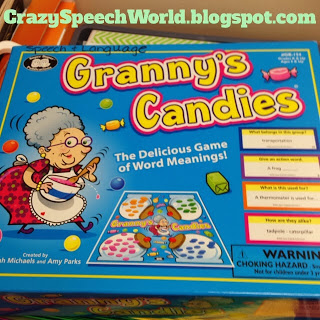 Granny's Candies is a game I got last spring that has cards for lots of different vocabulary concepts.  I haven't played it a ton yet, but they seem to like it.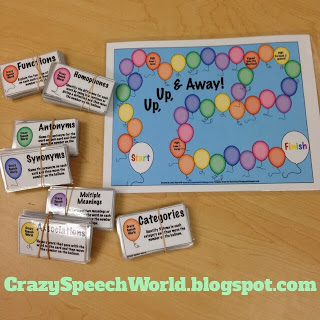 And last, is my own creation…UP, UP, & Away Vocabulary.  I use this game quite a bit!  You can find it in my TPT store.  

Make sure you go check out the link up on Speech Room News and see all of the other blogger favorites!

Are any of these your favorites?