I have done a garden and bees theme in my classroom for the past 4 years.  It's time for a change.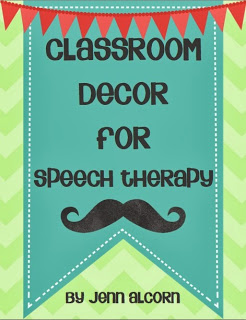 I created a blue and green/chevron/mustache collection of classroom decorations and useful papers.  I have used these to decorate my own room with, so I thought I would share them with all of you!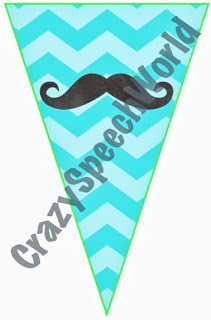 I created a welcome bunting banner!  Sorry I can't yet figure out how to show you the whole thing, but each of the triangles are blue and the letters are green and spell out 'welcome'…plus two mustaches to for the ends.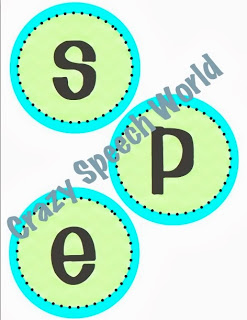 A set of circles that say "Speech and Language" that are perfect for your bulletin board!  There is a blank circle, two mustaches, and an ampersand also included in the circles.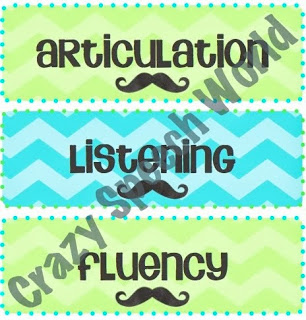 Speech & language signs for articulation, listening, fluency, language, voice, reading, writing, social skills, and speaking.  You can use these also for a bulletin board display or anything else you want!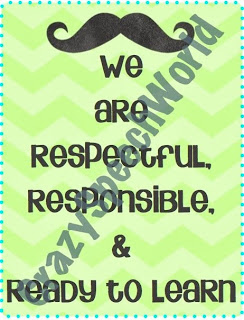 Rules poster with positive behavior wording.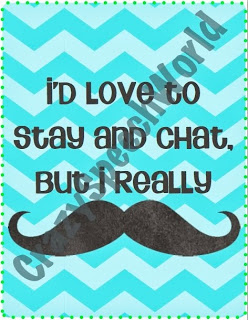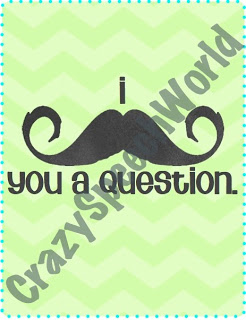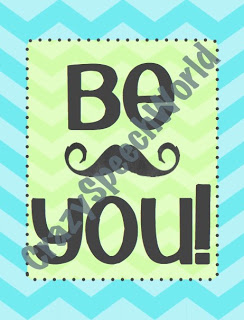 Three posters to hang on the wall!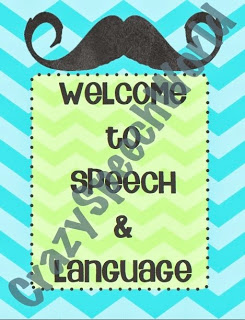 A welcome sign!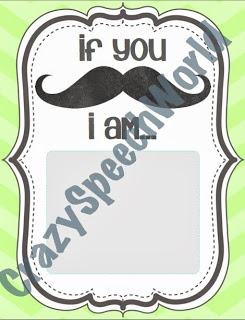 I also always have people wondering where I am, if I'm coming back, and if they should wait.  So I created this sign to hang on my door to let people know what the deal is!  I put velcro on the grey space…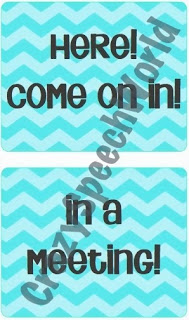 And on the back of each of 6 signs.  I also included a blank sign, so if there is a specific note I need to leave I can write it with dry erase.  I can change them out easily!  I'm so excited about it!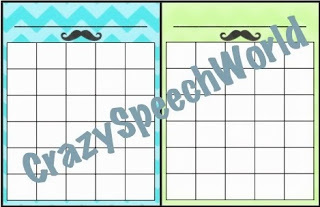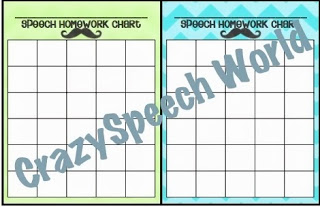 Two sticker charts!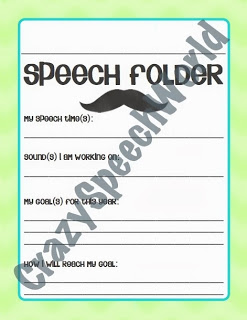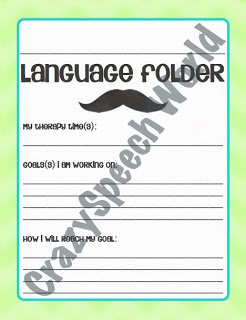 Student folder pages for speech and language.  You can easily print these in greyscale if you didn't want to use the color ink for all your students…same goes for the sticker charts.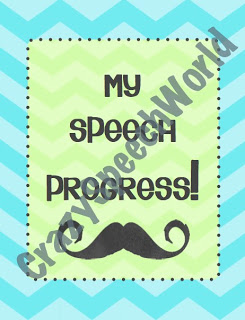 A speech progress clip chart!  This will hang in my room as a visual reminder for my students on where they are and where they need to go.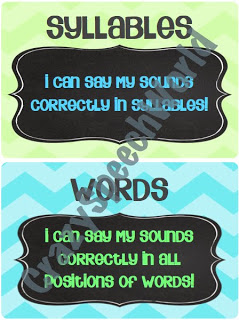 There are signs from syllables, words, phrases, sentences, reading, and conversation.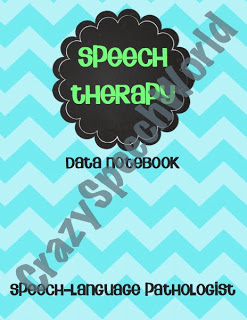 and last…data binder covers…and brace yourself…EDITABLE!  There is a text box above Speech-Language Pathologist where you can add your name!  There is this generic one, but also one for each grade level, as well as one of elementary, middle, and high school.
That's it…for now!  I am sure I will think of more to add to this and will do so as I think of it…I've already done two updates since I added it to my store!  If you purchase, you will get all those updates for free after purchase!
You can find this in my TPT Store!  

Don't forget my entire TPT store is on sale August 18-19!  Use code BTS13 at checkout!