This idea was not originally going to be for anyone but me.  I needed something to organize myself, because normally I just use post notes.  All over.  So I promised myself that I would attempt to create a planner that met MY needs, since I could never find one that was quite right.  I did it and was so proud of myself that I threw this pic on Instagram…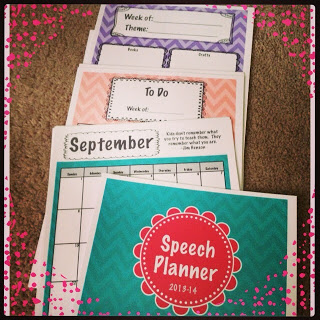 And a couple of peeps asked if this was going on TPT…and I thought…um.  I dunno.  It certainly wasn't something I planned on, but it morphed into a lovely project!  I just can't say no to you guys.  It has changed slightly since this pic….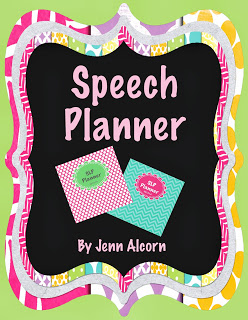 This download actually has two planners…call me crazy…but I love both polka dots and chevron and I couldn't decide which I wanted to use, so I made both.  When I was done, I ended up using the chevron, but it was a close race…I really love them both!

 Polka dots!

And chevron!  Here is what is included in both: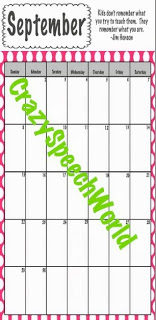 Each set has a monthly calendar (I have no idea why this screen shot is SO skinny, the page is a normal 8.5 x 11!).  Every month also has a quote that I like…many were shared with me via my FB followers…thanks for some GREAT suggestions 🙂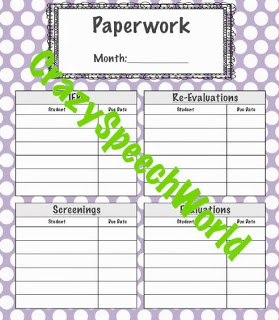 A monthly paperwork page to keep track of IEPs, Re-Evaluations, Screenings, and Evaluations to be completed.

A weekly To-Do list…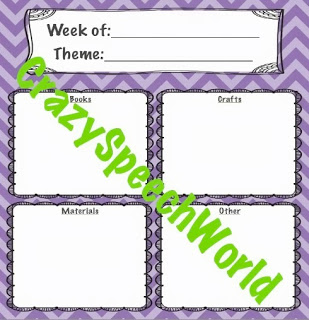 And a weekly therapy plan to help keep track of what materials/books/crafts/other STUFF I need.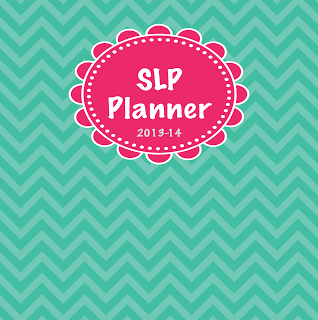 I also included two different cover pages for each design…one specifically for SLPs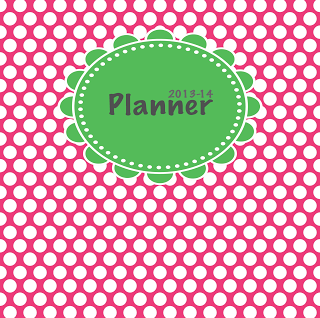 And one that is more generic.  There are also back covers.
Here is how I put it together for myself:
Printed the cover & back pages on card stock, then laminated.  I also included my Theme Therapy Calendar freebie on the inside of the back cover.
Printed each page of the monthly calendar on regular copy paper
Printed 12 copies of the Paperwork page on regular copy paper
Counted how many themes I was using and printed that many of the Weekly Planning page
Counted how many weeks I was in school and printed that many of the Weekly To-Do page
Took it all to Staples and had it spiral bound (this was only $4)!  You could also put it in a binder.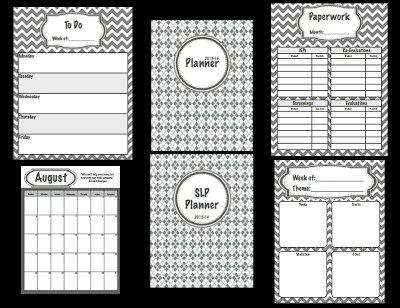 As you know, I love suggestions!   When Seth asked for a more male friendly version, I obliged with a black and white only design…which also happens to be very printer friendly 🙂
You can find them both in my TPT store:
How do you keep yourself organized???