As you may already know, I love a good bargain.  So when the back to school sales start up, I love looking at the ads and seeing what I can get for almost nothing.  I also have a thing for office supply stores…  I worked at one in college and loved it.  Sick, I know.  Well I had to go to Staples to get my new planner bound (more coming soon!) and found a couple of great things on sale so I just had to share my first round of deals!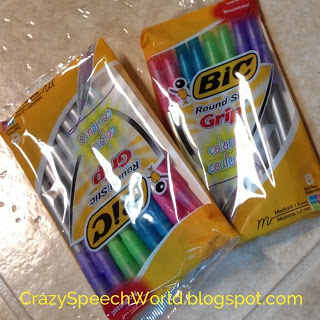 These Bic pen packs were only 25 cents each!  What?!  I don't use this kind of pen…I'm a felt tip girl…but these are perfect for my treasure box!  Do you know how much kids like colored pens????  They are like gold!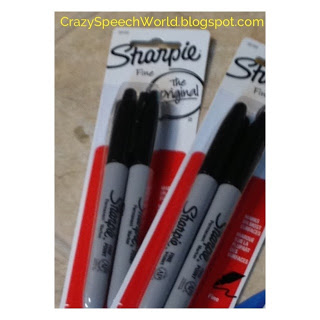 And who can ever have enough Sharpies?  NO ONE!  25 cents for these babies too!  Woot!  There is a limit on these quarter deals…only 2 per customer.  But I will take it!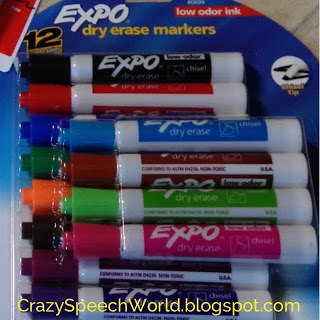 And last…Expos!  No, not 25 cents, but I had a coupon for HALF off, so I got this pack for 5 bucks.  You can grab the coupon HERE.
Staples are also doing double ink recycling rewards if you purchase $75 of HP ink or toner AND a $10 gift card if you buy $60 worth of HP ink…I don't know about you, but I have to take advantage of these deals for all the printing I do!
So now you know I am an office supply store freak, spending so much time at Staples that I have made friends with the Copy & Print center girl.  This equals discounts which equals 🙂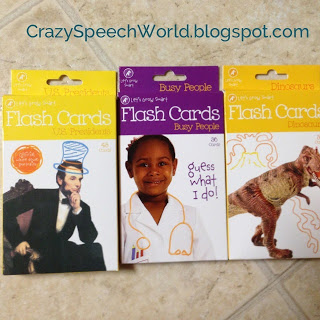 Target also has their Dollar Spot full of teacher stuff right now.  I found these flashcards, which all tie into a theme I am doing this year, for a buck!
AND, Super Duper is having their Clean Sweep Clearance and you can find stuff up to 75% off…make sure you check it out!
Have you found any great deals so far this BTS season?