We have had a great week of celebrations…awesome guest posts from some of my favorite speechie bloggers, a couple of freebies, trivia and prizes on CSW's Facebook page, and today is the BIG day!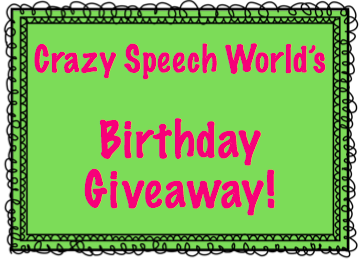 I have set up a Rafflecopter for THREE winners of some awesome prizes…

1st winner recieves a $10 TPT Gift Certificate & $10 iTunes Card
2nd winner receives $10 TPT Gift Certificate
3rd winner receives the choice of anything from my TPT Store

There is also a sale going on in my TPT store today & tomorrow…15% off everything!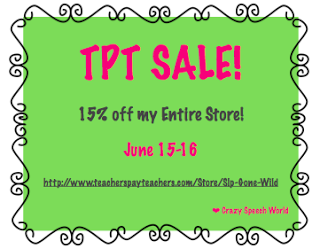 Mostly, I just want to say that I have loved the journey this blog has taken me on and I am so thankful that there are people who enjoy reading it.  My favorite part is when I get the comments or emails about how something I posted made another SLPs life a little easier or gave them an idea to use with their kids.  I love seeing the pictures of your speech rooms using materials or ideas I posted!  It is such an incredible opportunity to be able to share on this platform and I am so grateful that you keep coming back…so from the bottom of my heart….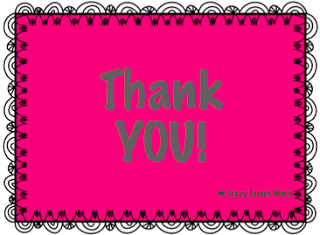 You will never know how much it means to me.  I look forward to celebrating many more birthdays!