Well.  Not exactly 🙂  But you might have figured out by now that I have a fresh new look for spring!  I am so excited to unveil my little blog's makeover!  I have been thinking about this for a while, but had zero interest (and zero time) to do it myself.  Then my buddy Karen, over at The Speech Umbrella (go check her out later!), told me about Tessa….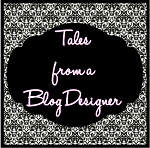 Tessa runs a teacher blog called Tales from Outside the Classroom, but started a new one just for blog designing…Tales from a Blog Designer!  She is really fabulous!  You can choose from pre-made templates or get a custom design (like me!).  If you are in need of a bloggy makeover, I encourage you to check her out 🙂
Now you may be looking around and see some thing that look different…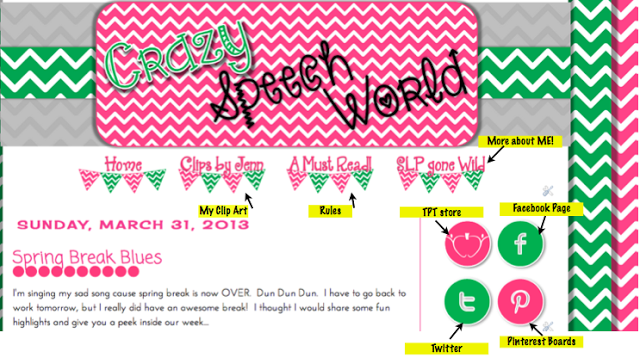 I have all new buttons for TPT, Facebook, Twitter, and Pinterest…plus new page buttons across the top.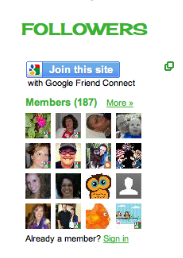 If you don't already follow via Google Friend Connect (on the side bar), join up to keep track of all my posts!
I hope you guys like my new look…I sure do!  Let me know what you think 🙂