Are you ready for some football?!?!  If you know anything from my blog, it is that I am a huge football fan – My house is so excited that the 49ers are playing in the big game!  But what do I love just as much as football?  A SALE!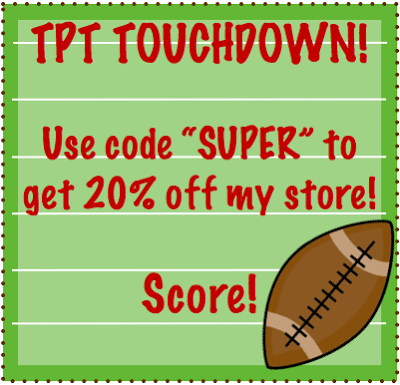 Visit my TPT store to get 20% everything when you use the code "SUPER"!  

Who are you rooting for today?