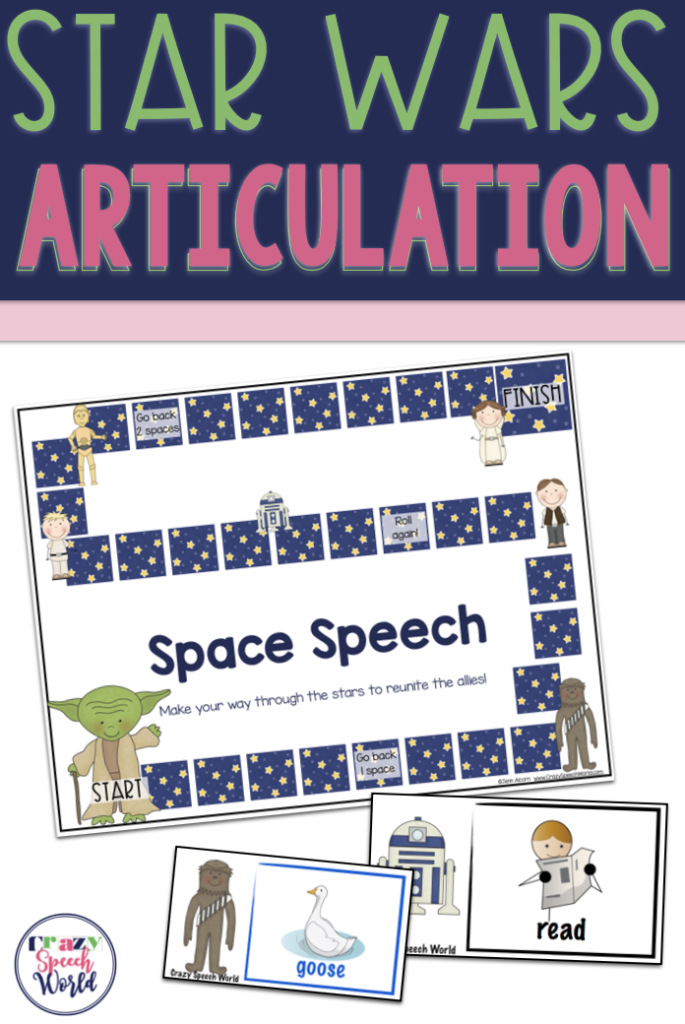 So I have been hard at work on artic packets to go with my Intergalactic Expressive Language packet using the same Scrappin Doodles clipart PLUS my super awesome Smarty Symbols!  I finally finished the later developing sounds and just couldn't wait to share them!
Check out what is included:
SEVEN sounds:  /r, s, l, ch, sh, th, j/!  I even included blends for /r, s, l/!  There are 140 target cards!  All card sets are color coded and have a cover card to help you stay organized.
12 blank cards
12 penalty cards
12 bonus cards
Game board
You can use these cards year round for drill, as a card game (collect the most cards) or with the game board!
You can find in my TPT Store!  Please let me know what you think!
Are these not the sounds your looking for?  That's ok, check out these…. Star Wars Early Developing sounds