I am grateful to you if you are even reading this sentence.  This blog has become something I didn't expect…something that has made me a better SLP.  That by itself is enough.  But when someone actually downloads something I created, or spends MONEY on something I created, it is such a humbling experience.  This has all been a gift from God and has blessed my life so incredibly, that I can never say thank you enough.  You will never know the true impact that your support has.  That being said, I have a little gift of thanks…remember my post on Trim the Speech Tree, which targeted /s, r, l/?  Well I created a /k, g, f/ version that will be free for a *limited* time for my awesome followers!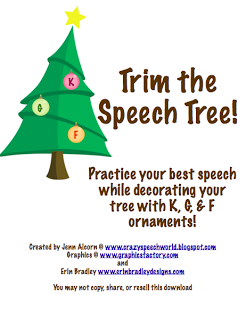 This version is played the same way as the other.  All ornaments will be in a pile for whichever target you are working on.  Students will take turns drawing a card, practicing the word at their level and putting it on their tree.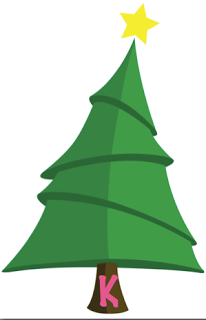 There are trees for each of the phonemes…  Each student will have the tree for the target they are working on.  I included two for each sound, but you can print as many as you need!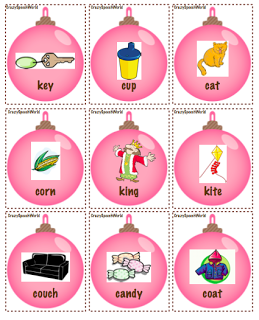 There are 27 ornaments…9 initial, medial, and final words for each target!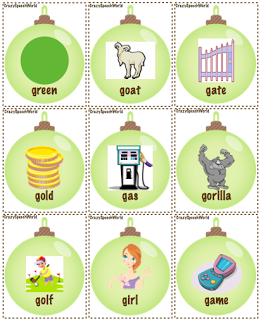 Each word has a picture to go with it to help your non-readers!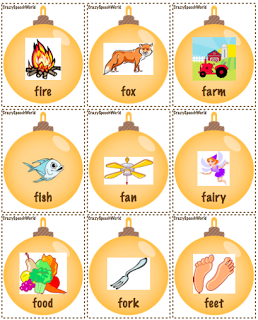 Each of the phonemes has their own colored ornament…pink is /k/, green is /g/, and orange is /f/.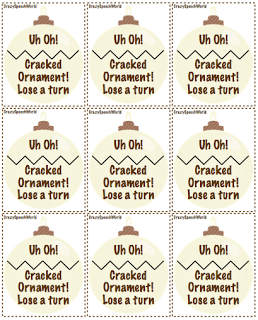 Watch out for the broken ornaments though!  You will lose your turn if you draw one of these.  Whoever ends up with the most ornaments on their tree is the winner!

You can download this in my TPT Store!  I hope you can use it!  Please leave me a comment if you grab it 🙂