These little apples have been such a big hit!  I am so happy that so many people are loving them and making requests for more 🙂  I have done 2 more sets!
 I made one more articulation specific set for /f/…



And I made an open ended set that you can use for ANY target!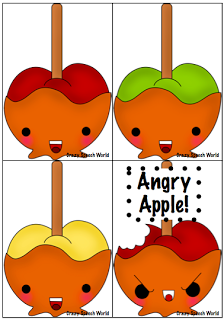 You can get both of these freebies by following these links:

Caramel Covered F Words

Caramel Covered!

I hope you enjoy these and, that with the addition of the open ended set, everybody is able to use them!