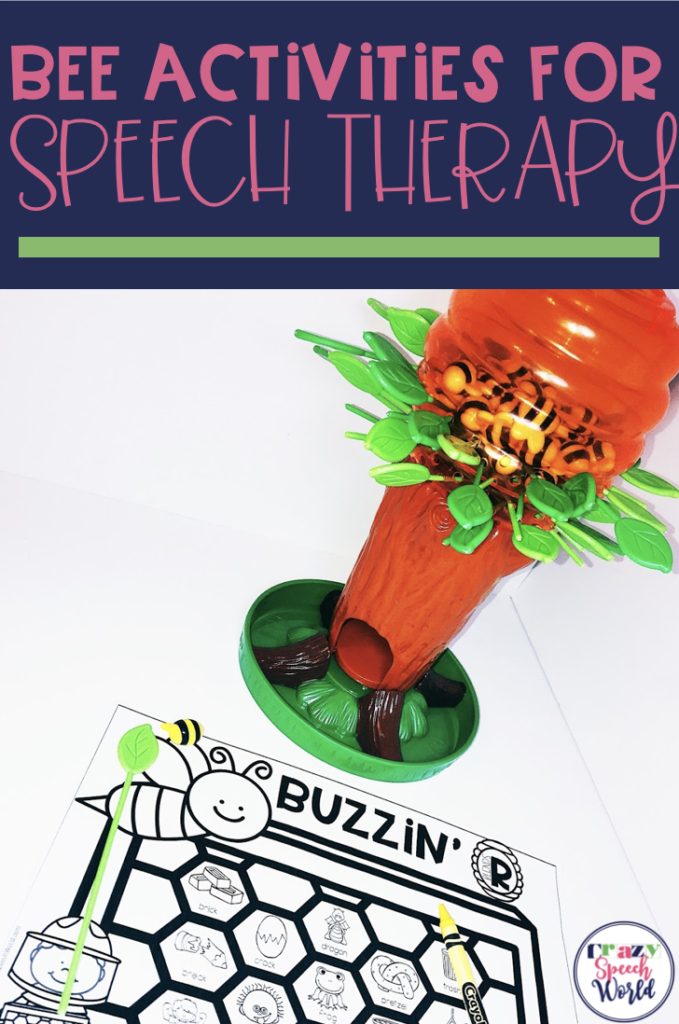 This past week of therapy was buzzin' full of bee themed learning.  I did bees all week and it was a fun new theme that I had not done before.  Here are some of the activities that we did: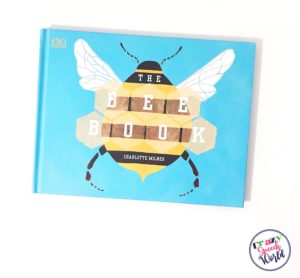 First, I needed a book.  I went nonfiction this round and found The Bee Book by Charlotte Milner.  It is wonderful!  Slam full of information and child friendly illustrations with everything you EVER needed to know about bees.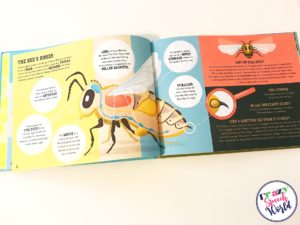 I was able to target TONS of goals with this book because of all of the information it included.  My kids really learned a lot about bees, and so did I!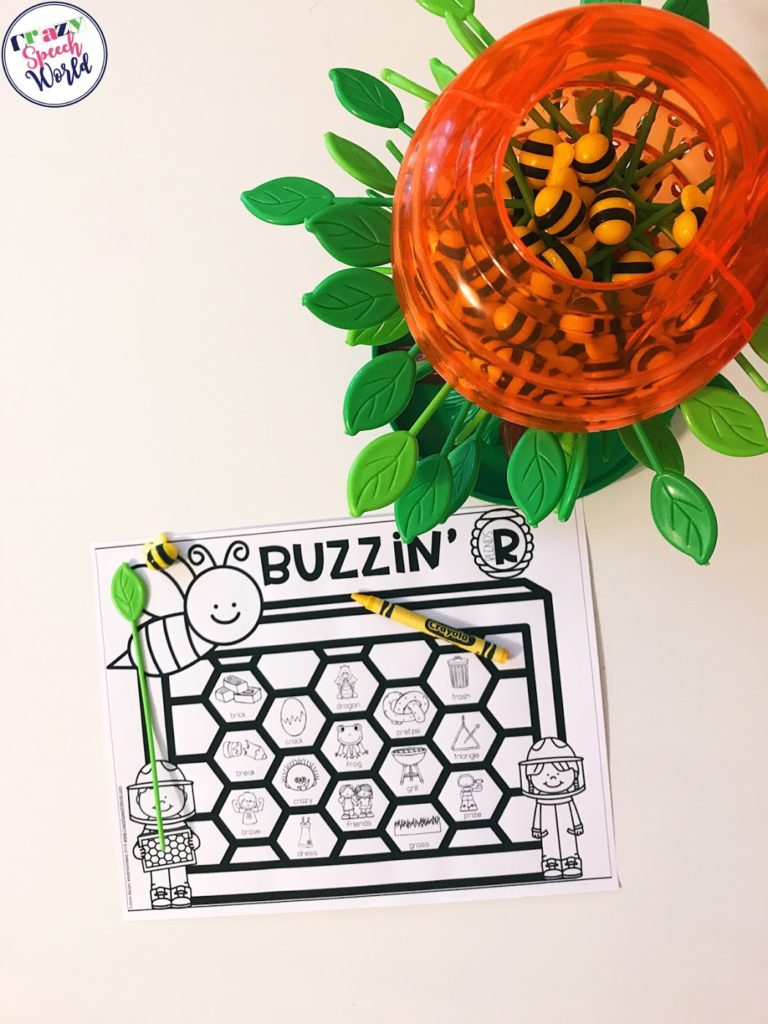 Next, I paired this Honey Bee Tree game with my Honeycomb Articulation and Language no prep pages.  This open ended game allowed me to use the worksheets with it, by having my students practice their skill, then pull out a leaf.  The object of the game is to not get ANY bees!  My kids thought it was so much fun…and I know a lot of people complain about having to put the leaves back in the tree, but I just had my kids do it and it took about 3 minutes.  Easy peasy.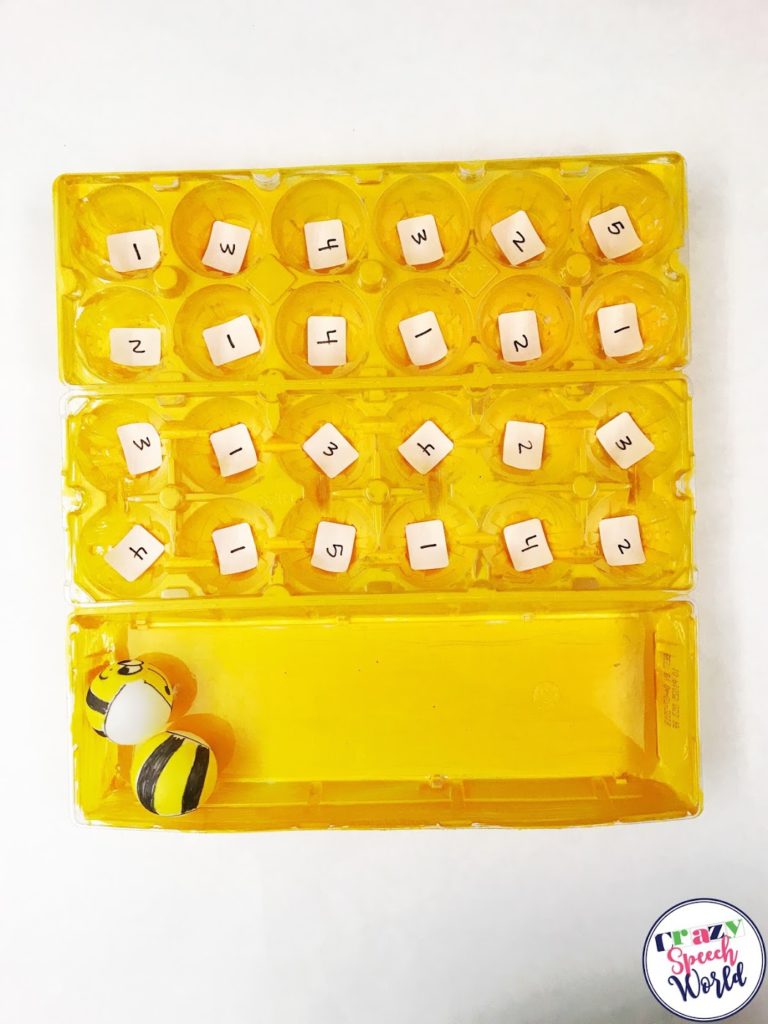 Now this next part was MY FAVORITE.  And I think it was the students' favorite too!  First, I took one of my egg crates from home and painted it yellow.  In hindsight, I would have spray painted it, but I had some yellow paint on hand and went to town.  Then I took some stickers and wrote random numbers on them and stuck them in the bottom of each hole.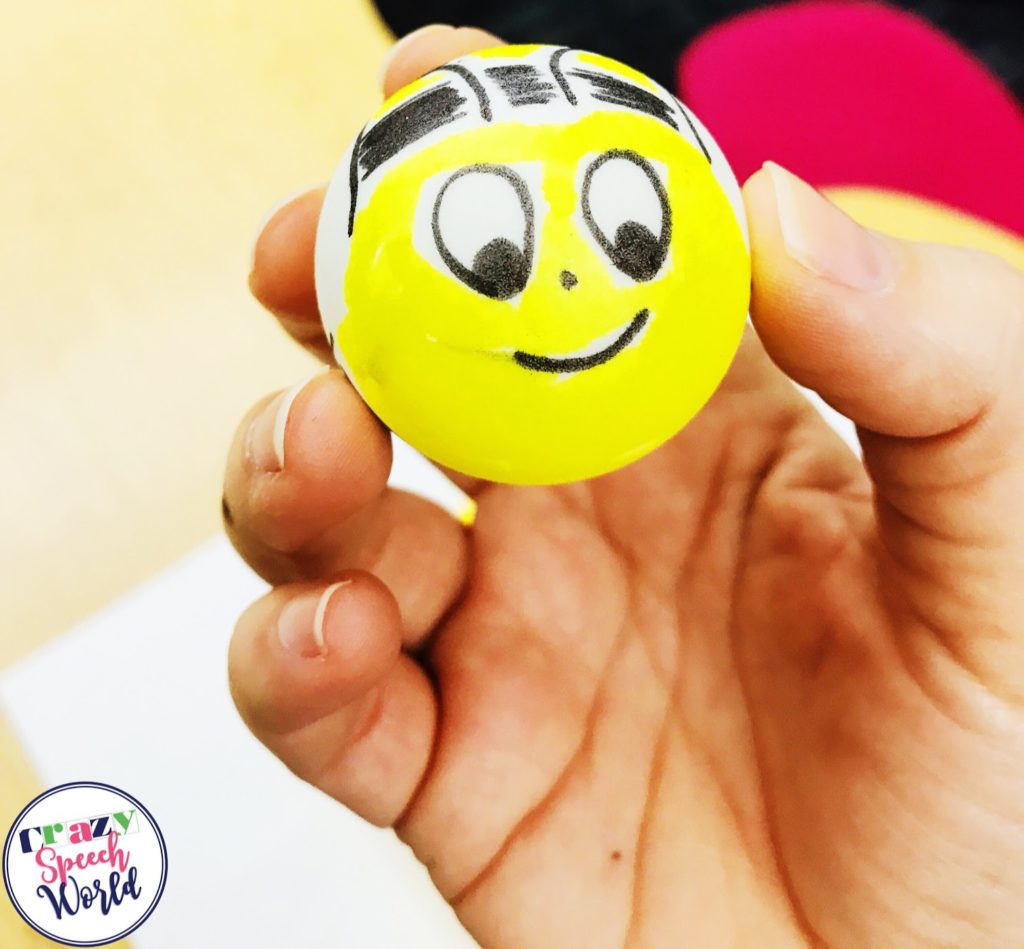 Then I took a couple of ping pong balls and drew some little bees on them with a sharpie.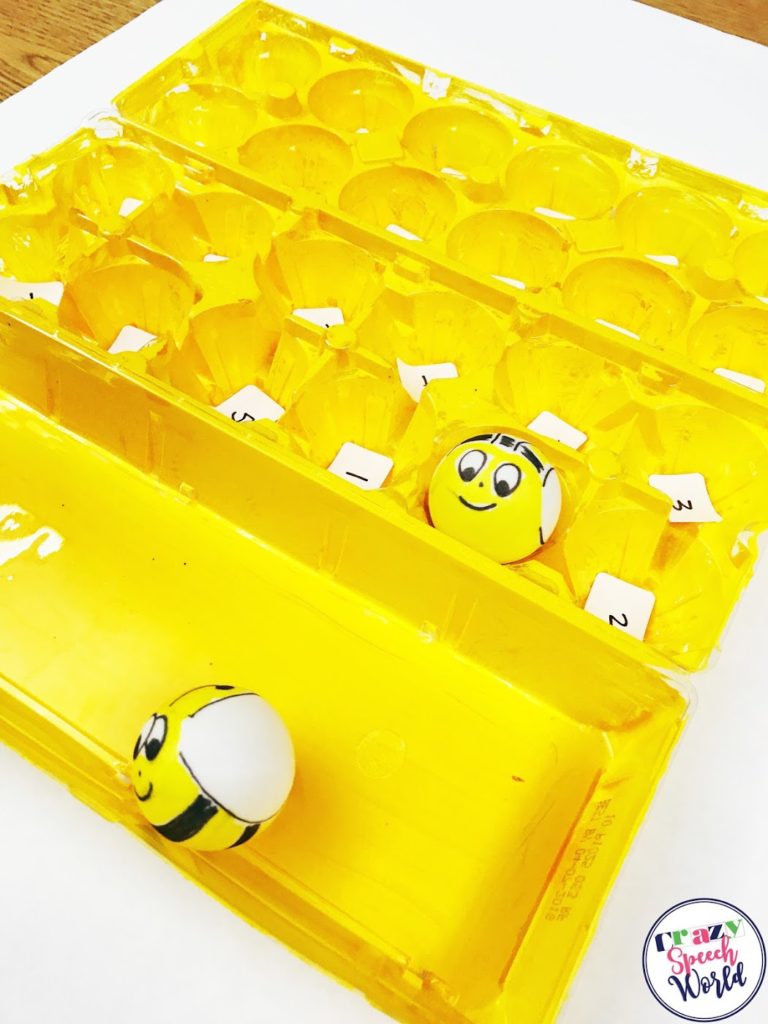 Then the kids took turns practicing their speech and bouncing a bee into the hive!  Wherever their bee landed is how many 'points' they earned.  I also paired this with my Honeycomb Articulation and Language pages.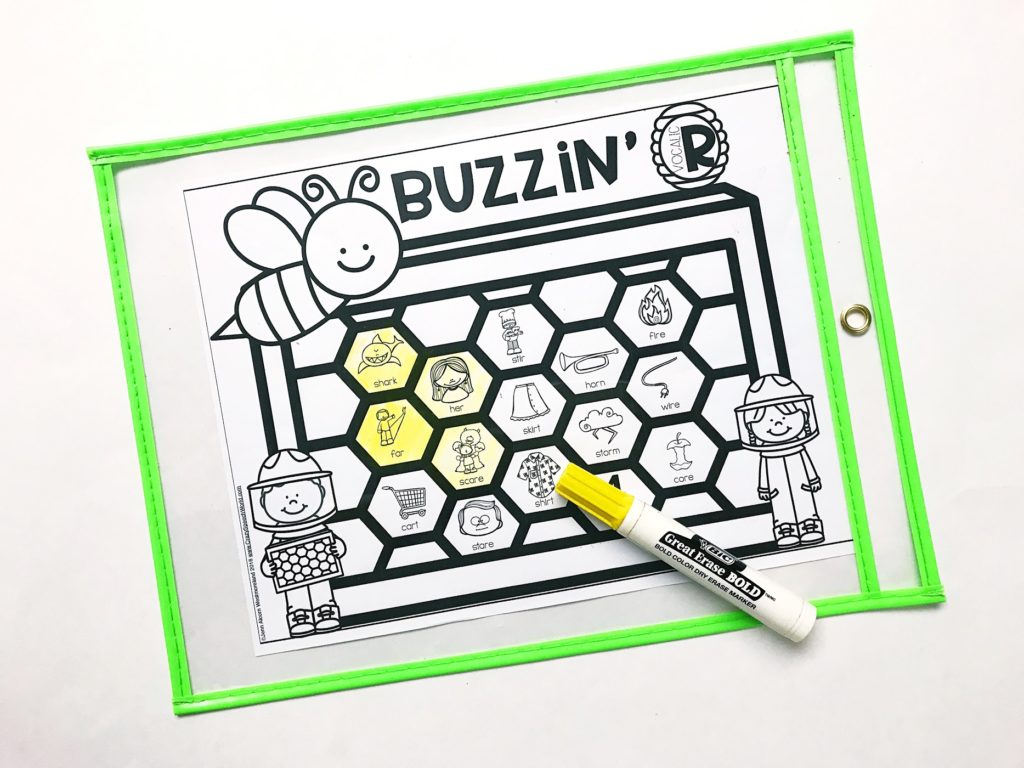 I used the dry erase pockets with some of my groups and just had them see how fast they could fill up their honeycomb by coloring the spaces for the amount of points they had.  So.  Much. Fun.
Do you do any bee themed activities in your speech room?  I'd love to hear about them, so leave me a comment and tell me what's going down in your classroom!
xoxo,