Raise your hand if you have a Dollar Store/Target Dollar Spot/Anything that costs $1 goes in the buggy problem.  I thought so.  Me too, especially when it comes to things like seasonal magnets and stickers, so I end up with all these things that I usually use on my white board or cookie sheets for various skills.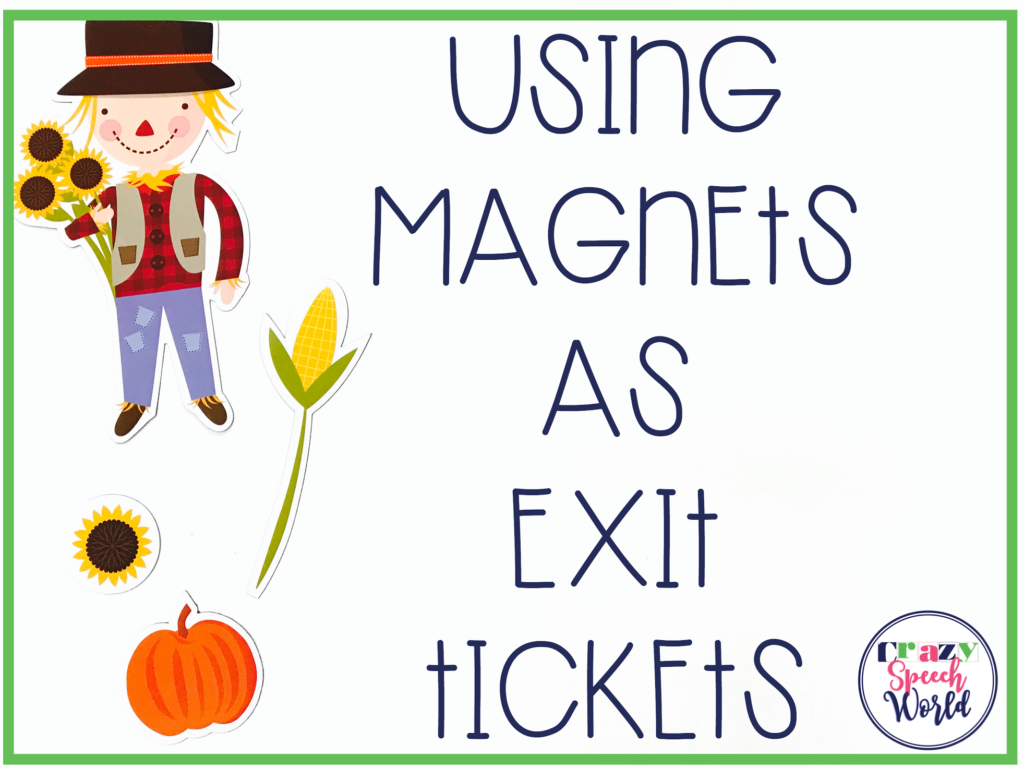 So since my kids always like playing with these and my door is metal…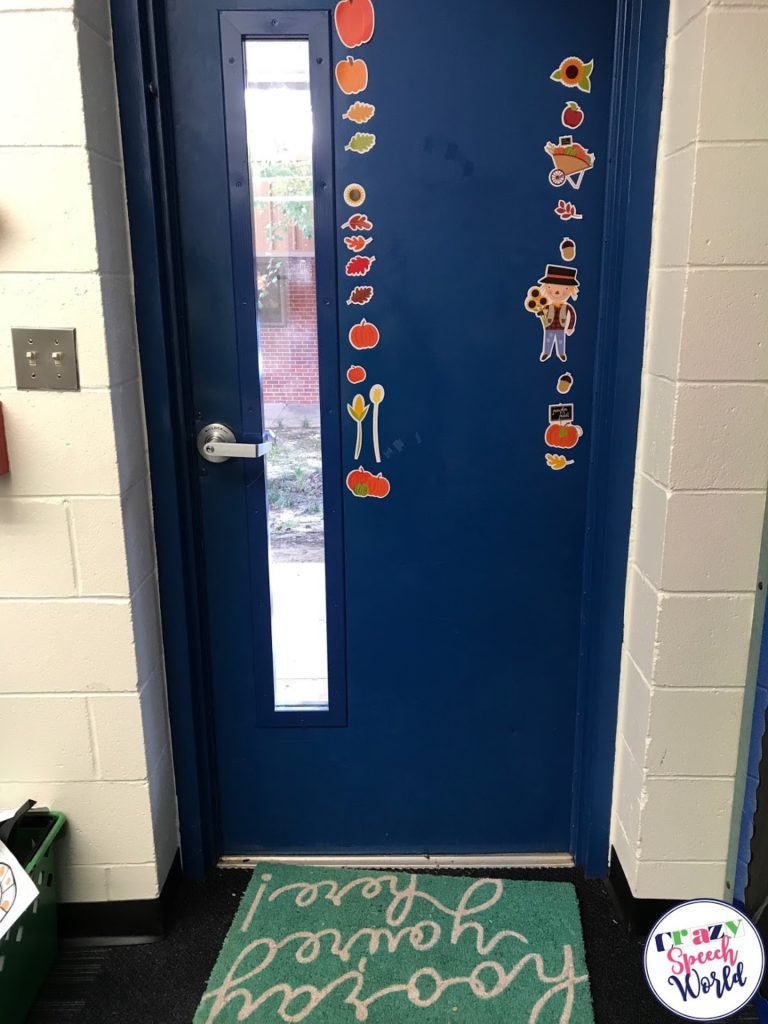 Voila!  Load them up on the door.  I sometimes find myself needing one last thing, so now this can be it.  The kids can easily answer a question or manipulate the magnets as they get ready to head out.  And if one has a couple of extra minutes while I'm finishing up with his peer, this is what he is doing instead of anything else he shouldn't be 🙂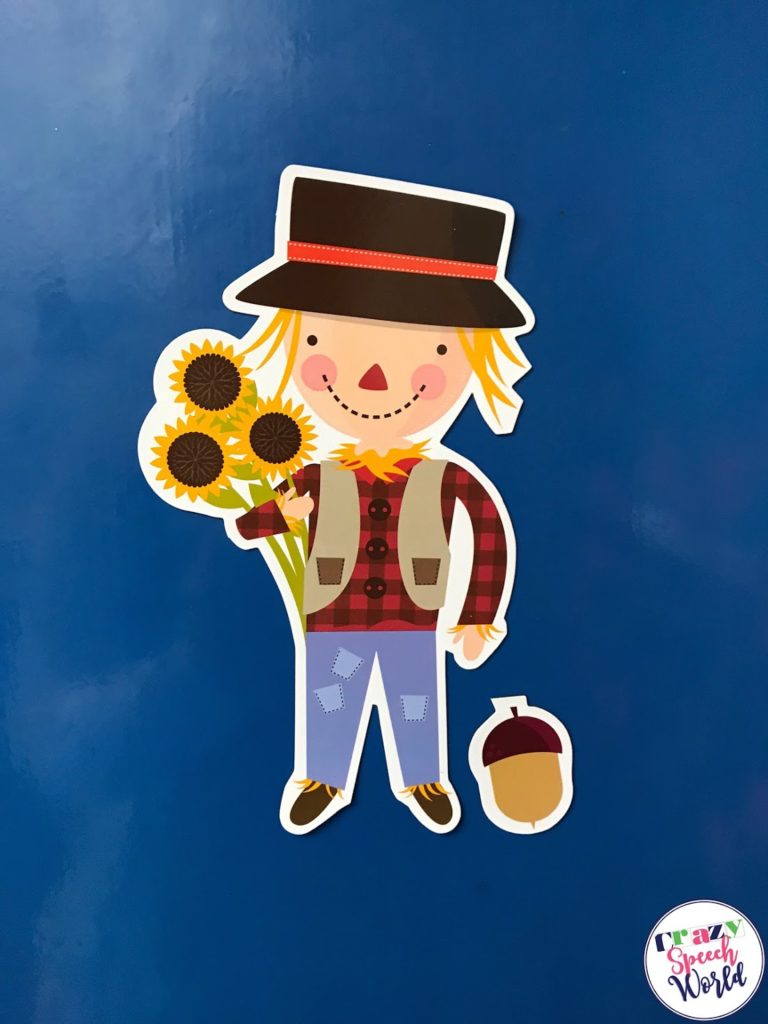 Working on superlatives?  check.  Possessives?  check.  Pronouns?  check.  Carryover?  check.  Following directions? duh.  Such an easy way to sneak in some extra practice and my kids have loved it…plus now I have a great excuse to grab those extra magnets in the dollar spot 😉
What do you use these magnets for?