Hey friends!  Can you believe that we have already celebrated Thanksgiving and now we are rolling into December this week?  Holy moly!  I couldn't let this week start without giving you some updates…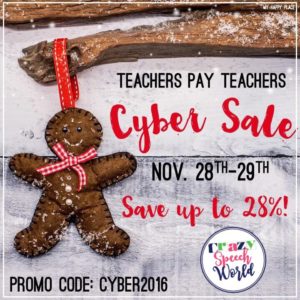 Up first, did you know about TPT's Cyber Monday sale?  My store will be 28% off with the code CYBER2016  
Speaking of my store, I've a few new items posted for you…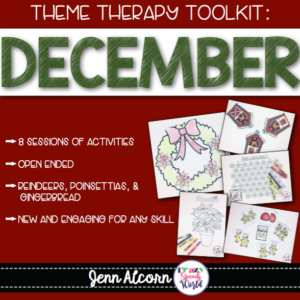 My December Toolkit is perfect for your entire caseload, it includes 8 different activities that you can use all month (without any reference to specific holidays).  These are open ended games, crafts, and activities that are perfect for your mixed groups!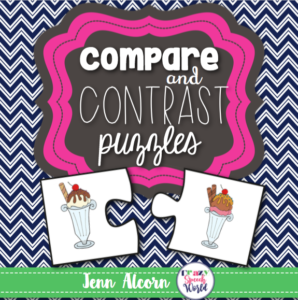 I also made Compare & Contrast Puzzles specifically for some of my friends who are working on this skill.  It's an interactive activity that includes different level of worksheets to use with the puzzles, which means you can use it with many of your students!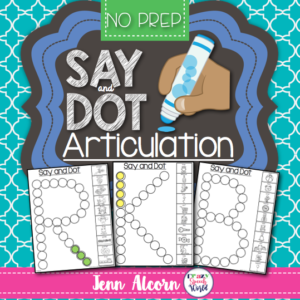 Last newbie is this Say & Dot Articulation…it is a dot page with 10 target words…I included just about every phoneme you could possibly be working on in the initial, medial, and final positions, plus blends!  I'm excited about it because it's no prep, so that makes it easy to pull out for crazy days, but also because I can also use it to send home for practice!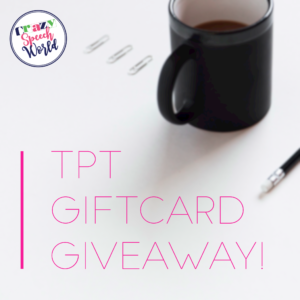 I also need to tell you is that I will be having a TPT Giftcard giveaway TOMORROW over on my Instagram page!  Make sure you head over there and follow me so that you don't miss it!
And last but not least, my December lesson plans will go out to my newsletter subscribers this week, so if aren't getting my newsletter yet, make sure you sign up…there might be a special surprise in there this week…and by special surprise, I mean something good and free 🙂  Sign up HERE!
Enjoy your Cyber Monday shopping 🙂  Drop me a comment if you find an amazing deal that I should know about!
xoxo,