I'm still surprised about how March Madness is going.  My bracket is busted.  I mean, how did the iPad get beat by the Laminator?  Seriously.  But now…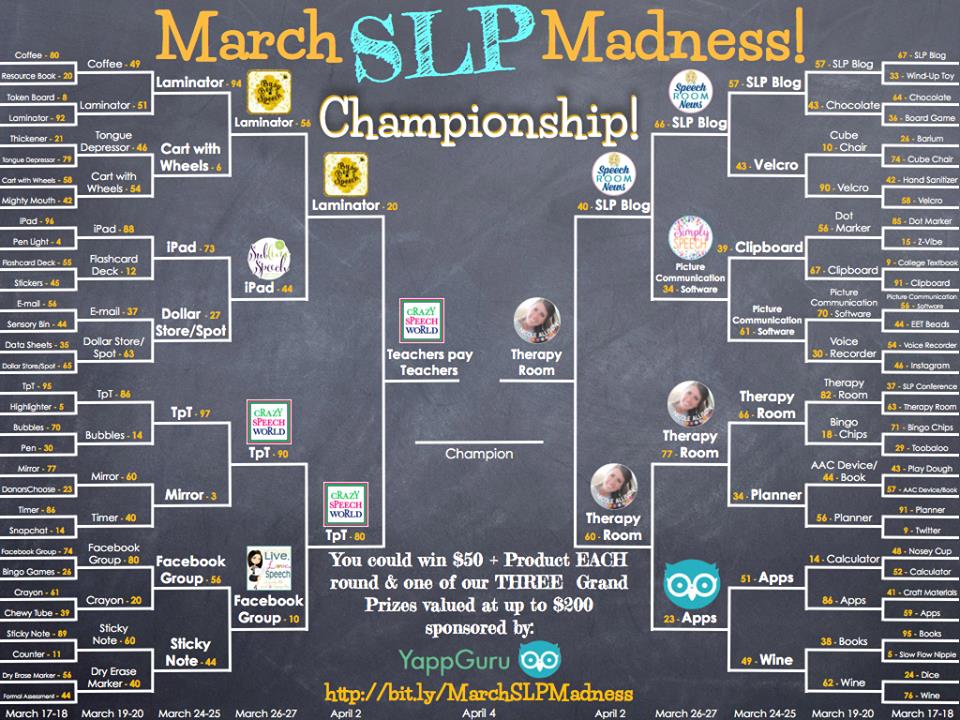 It's the Championships…it's go time!  No, not UNC and Villanova!  My Team TPT versus Speech Peeps Team Therapy Room!  Who is going to win???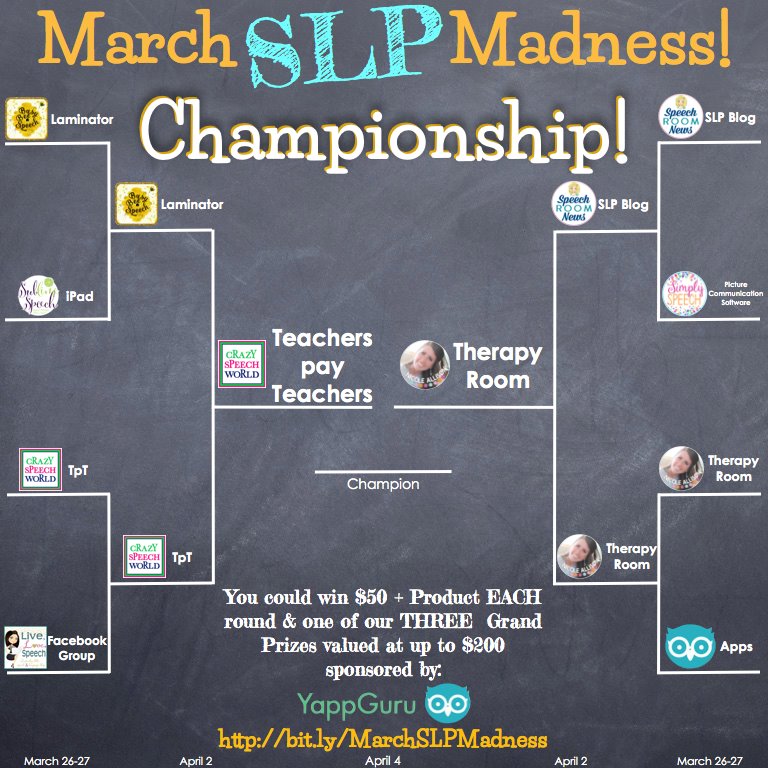 This round is hosted by me AND Jenna over at Speech Room News!  That's right, you have two chances to win this round!  You can enter to win products from each of us PLUS $50 gift cards 🙂
Each vote is also an entry to our Grand Prize drawing one of three gift cards valued at $200, sponsored by YappGuru!  AND, if you refer a friend you can earn a bonus entry!  Woohoo!!
Voting for this round will end tomorrow, 4/4 at 11:59 EST.  You can enter to win one product from my store and a $50 iTunes Gift Card by casting your vote HERE…
Your March Madness Sponsors are… Sublime Speech, YappGuru, Live Love Speech, Busy Bee Speech, Simply Speech, Allison's Speech Peeps, and Speech Room News
Cast your vote NOW…and GO CSW Team TPT!
Is your team still in the Championships?  I'd love to hear!
xoxo,