It's that time again!  I'm linking up with Speech Peeps to bring you Speachy Feedback!  Who is the lucky winner????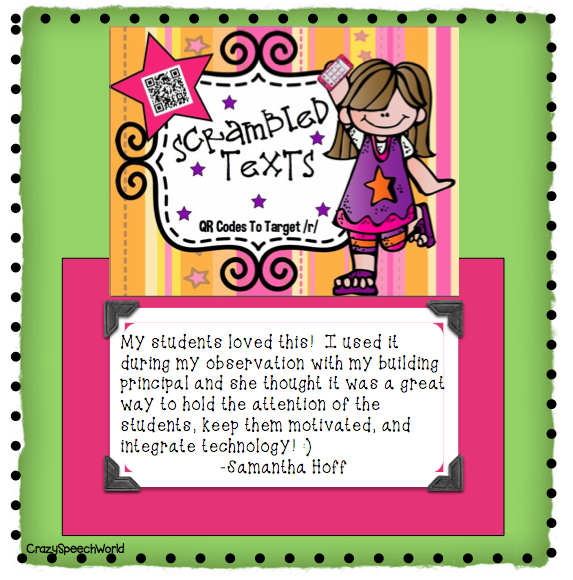 TPT user Samantha Hoff left this great feedback on my QR Codes for /r/ activity…I love hearing that you are able to use my activities to show the world (a.k.a. your boss) how ahhhhmazing SLPs are and how we rock learning!  Way to go Samantha!  Contact me to get your free product from my store!
Want to be next month's winner?  Make sure you are leaving feedback for your TPT purchases!  And make sure you to follow me while your there 🙂
Go check out Nicole's link up to see the other SLP sellers' winners!  Woot!