It's time for Speachy Feedback!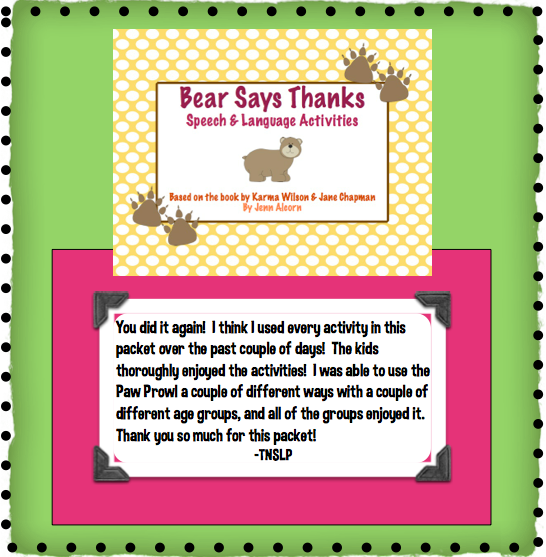 I've keep getting great feedback…you guys make this so hard!  I had to pick this one because it was specific and let me know that this packet was worth every ounce of work I put in it…  Bear Says Thanks is definitely my biggest book companion yet.  Thanks TNSLP for leaving such awesome feedback!  Email me at slpgonewild@gmail.com for your free product!
Make sure you check out Bear Says Thanks in my TPT Store!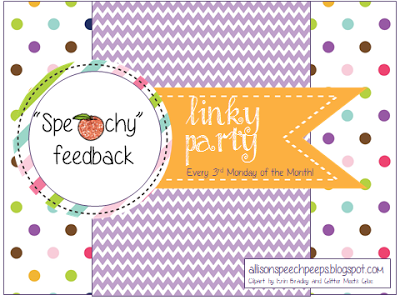 If you are wondering if you are a Speachy Feedback, head over to Nicole's blog and check out the link up!