Typical December weather in my neck of the woods in still in the 70's.  Which, you should know, makes me happy.  When people say they want cold weather for Christmas, I give them the stank eye.  I do not need snow or freezing temps to feel in the holiday spirit!  I love flip flops, even in winter, and especially on Christmas.  Now, what else do I love to get me in the mood?  Gingerbread.  I love the smell, the taste, and the fun.  I did a language packet last year featuring this theme, and this year I am expanding with a HUGE grammar unit…and at the bottom you will find a matching freebie 🙂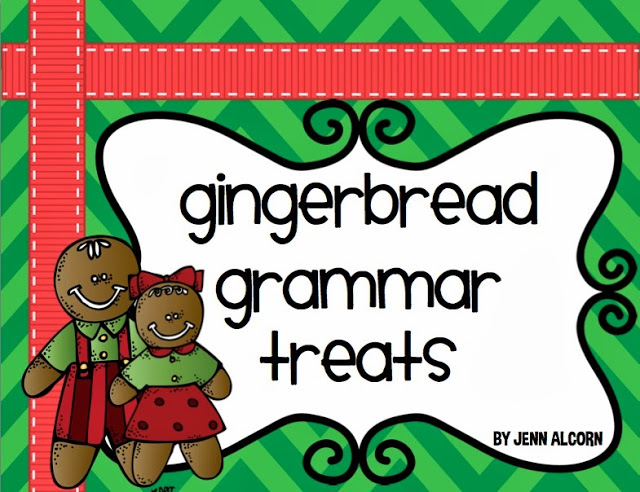 This Gingerbread Grammar packet includes activities to target word order, conjunctions, noun-verb agreement, pronouns, and irregular past tense nouns!  I covered all of my most popular grammar goals with this one, so I know it will get tons of use in my room!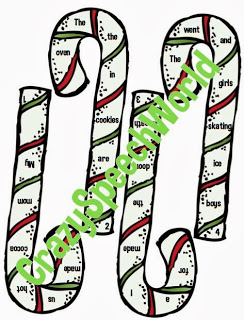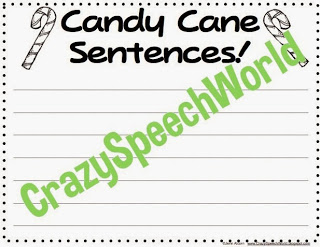 Candy Cane Word Order requires students to unscramble the words on each candy cane to create a sentence! Includes:
• Instructions (page 3)
• 20 Word Order Candy Canes (pages 4-8) 
• 4 Blank Candy Canes (page 9)• Answer Key (page 10)• Candy Cane Recording Page (page 11)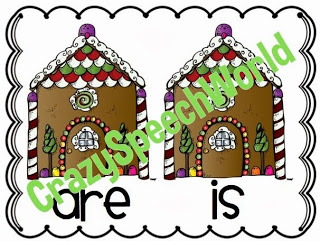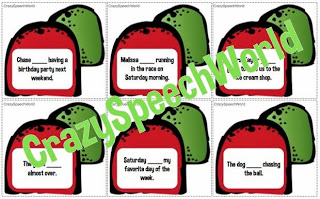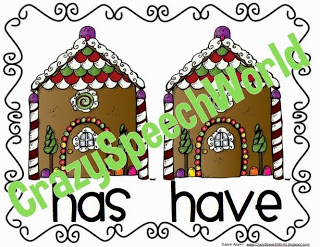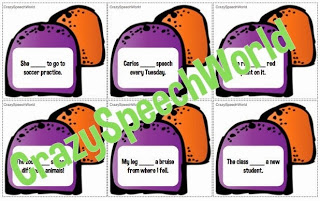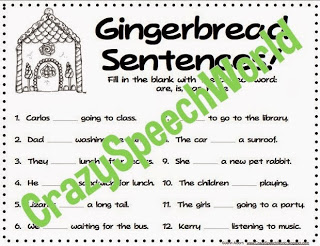 Build A Gingerbread House Noun-Verb Agreement targets with are/is and has/have helping verbs. Includes:
• Instructions (page 12)
• Are/Is Sorting Page (page 13)
• 24 Are/Is Sentence Cards (page 14-17)• Blank Cards (page 18)• Has/Have Sorting Page (page 19)• 24 Has/Have Sentence Cards (page 20-23)• Blank Cards (page 24)
• Gingerbread Sentences Recording Page (page 25)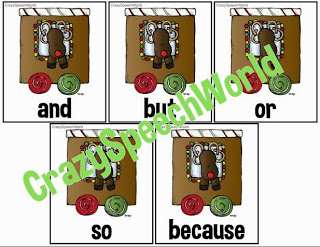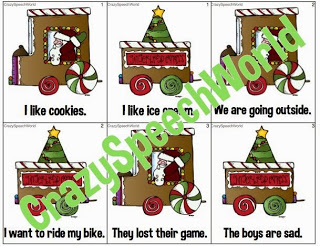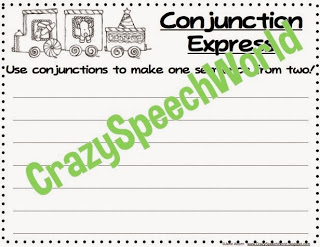 Conjunction Express targets 'and', 'but', 'so', 'because' and 'or' by building trains to combine sentences. Includes:
• Instructions (page 26)
• 5 Conjunction Cards (page 27)
• 30 Train Sentence Cards (page 28-32) 
• Blank Train Cards (page 33)

• Conjunctions Recording Page (page 34)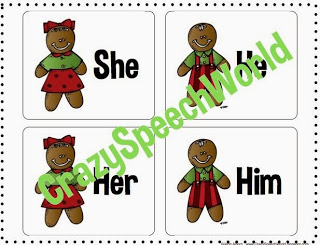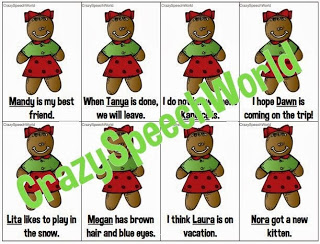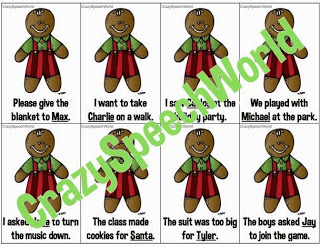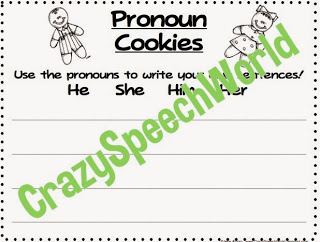 Pronoun Cookies targets 'he', 'she', 'him', and 'her' in sentences. Includes:
• Instructions (page 35)
• Pronoun Sorting Page (page 36) • 8 'She' Cards (page 37)
• 8 'Her' Cards (page 38)• 8 'He' Cards (page 39)• 8 'Him' Cards (page 40)• 8 Blank Cards (page 41)• Pronouns Writing Page (page 42)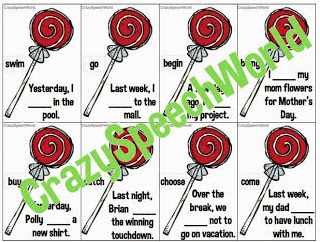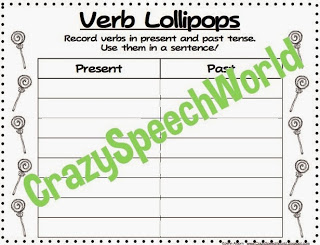 Irregular Past Tense Verb Lollipops requires students to produce the verb in its correct past tense form to fill in the blank sentence.
• Instructions (page 43)

• 24 Verb Cards (page 44-46)
• 8 Blank Cards (page 47)
• Verbs Recording Page (page 48)

You can find this huge packet in my TPT Store…it will be perfect for therapy all month!  You can also enter to win a copy via the Rafflecopter below!  Winner will be picked Sunday!
And now…FREEBIE time!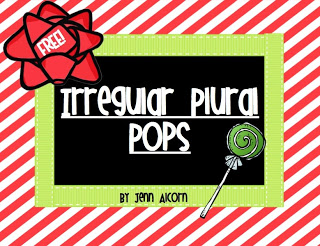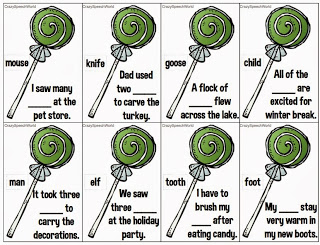 Irregular Plural Pops is much like it's long lost twin from above that targets irregular past tense verbs.  The singular form of the word in on the card and the student must use the plural form to complete the sentence.  There are 16 plural cards, 8 blank cards, and a student worksheet included!  You can snag this freebie in my TPT Store!
a Rafflecopter giveaway