I wanted to do my own unit on Community Helpers after last year, cause I wanted more condensed information to share with my kids.  I also wanted to incorporate some non-fiction, similar to my animal units, so I came up with this huge packet full of activities to work on speech & language skills!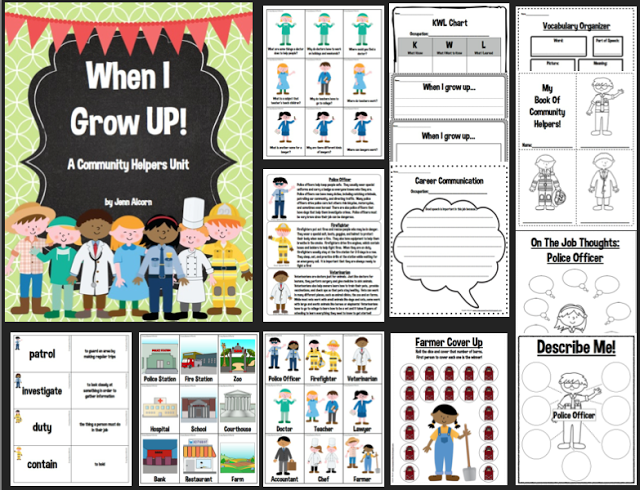 This has activities to target tons of goals!  I targeted 9 people in the community:  Police Officers, Firefighter, Veterinarian, Doctor, Teacher, Lawyer, Accountant, Chef, and Farmer.  Here's a peek…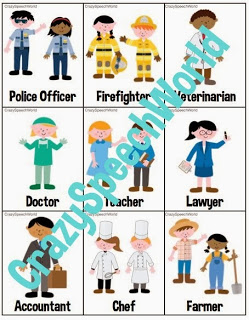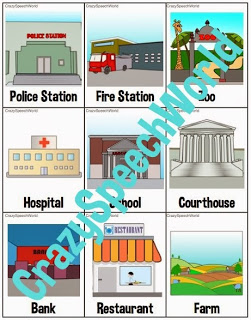 People and places they work cards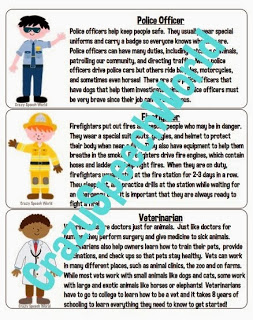 A non-fiction passage for each worker, all about that job.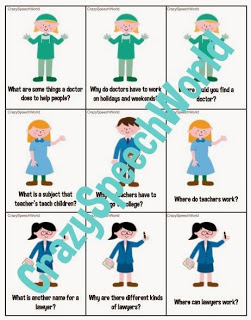 Comprehension questions for each passage.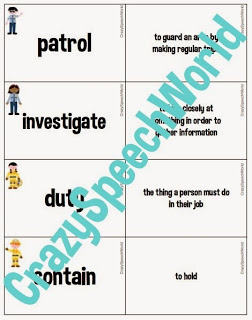 Tier 2 vocabulary word cards and definitions from each passage.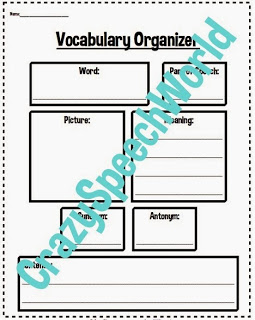 A graphic organizer for the vocabulary cards.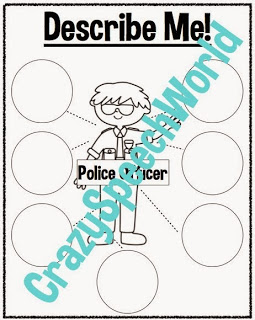 Describing graphic organizers for each person.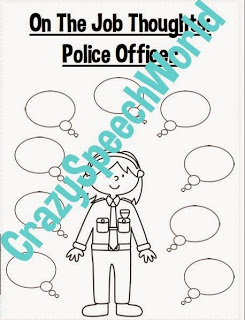 An open ended worksheet for each person tha thou can use to target anything…articulation, vocabulary, parts of speech, etc!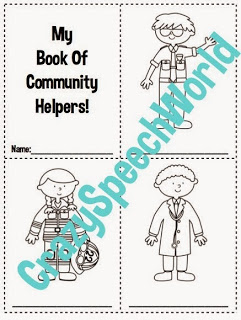 A mini-book that students can label and color.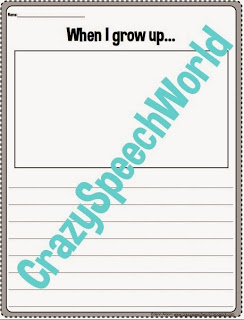 Wirting and drawing page.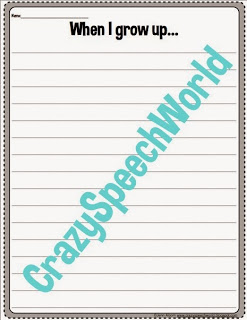 Writing prompt.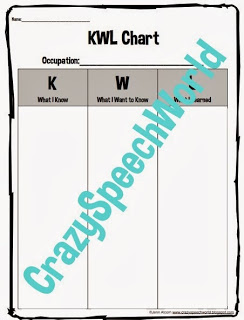 KWL chart you can use with the passages.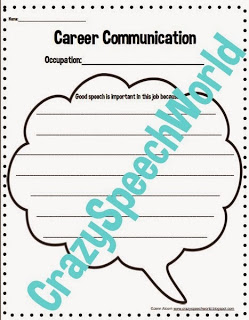 A worksheet for discussing good speech in each career.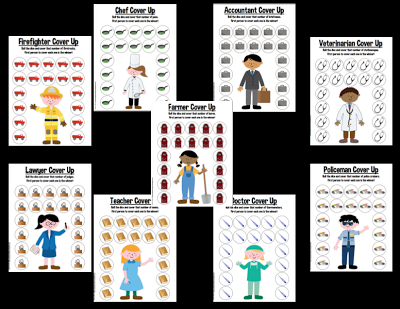 AND roll and cover pages for each helper!  

WHEW!  I had so much fun making this packet and I can't wait to see how my kids like it.  I have already used the firefighter roll and cover during fire safety, and they loved that!
You can find this unit in my TPT store…and it's on sale this week while I am using it!

I would love to giveaway TWO of these to a lucky winner, just enter via the Rafflecopter below!

a Rafflecopter giveaway