I didn't make a whole lot for St. Patty's Day…just my Old Lady book companion and March Open Ended Games.  I felt like there was SO much out there from my fellow bloggers that you guys probably didn't need another download from me.  I did however see these adorable SUPER leprechauns and I had to have them!  They reminded me of Super Turkey, which was a big hit in my room.  So I decided…FREEBIE time!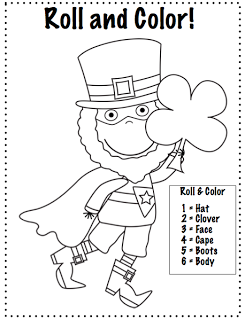 The best part of this download?  No cutting, no laminating and no color ink required!  These are reinforcer pages that you can use to target any skills!  First is Roll and Color! Students will roll a dice and color the part of the leprechaun as indicated by the key.  Whoever colors their entire leprechaun first, wins!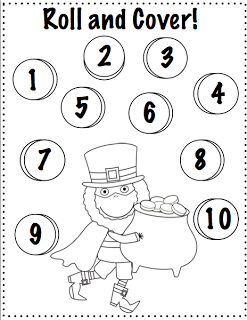 Next is Roll and Cover! which you will use with bingo chips or markers.  Students could also color the circles, if you want.  Students will roll dice and cover the number coin they rolled.  Whoever covers all of their coins first, wins!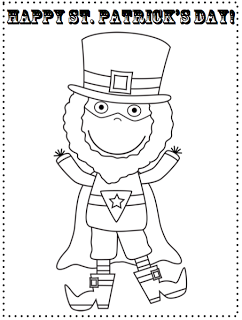 This is just a plain coloring page that you can use for whatever you want!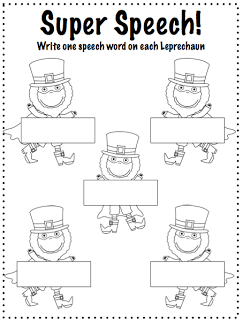 Last is Super Speech!  Students will write one speech word on each leprechaun!
That's it!  I hope you can use these pages with your students!  You can find them  HERE!
 Remember to leave some feedback if you download 🙂

Happy St. Patricks Day from Crazy Speech World!