I love making open-ended games (I am pretty sure you have figured this out about me by now!) and I know that many of you like them too.  It makes life a little easier to have these types of games when you are sitting in a group with one kid working on vocabulary, one on fluency, and one of artic carryover (I have this group, so feel my pain!).  I had a really positive response from my Winter Games set, so I decided to throw one together for March/Spring!  I hope you like it!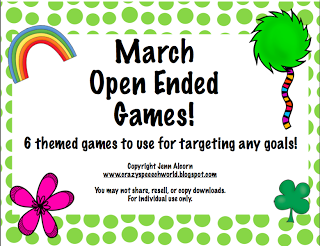 I have included 6 games in this one…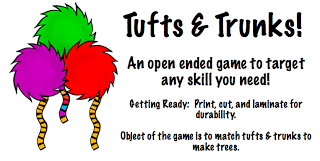 First is Tufts & Trunks!  This is a matching game…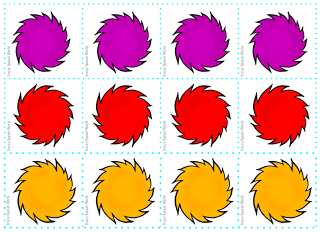 There are 24 tufts of various color

 and 24 trunks.  You will lay out all the cards on the table, face down.  Students will take turns picking two cards after practicing their skill.  If they pull one tuft and one trunk, they have made a match to keep!  If not, they turn the cards back over.  The object of the game is to make as many trees as possible.  Whoever ends up with the most is the winner.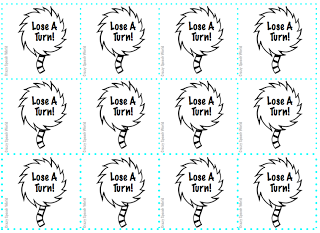 I also included 12 penalty cards that you can add in for more fun.  You could also add point values to the tufts for even more competition…and a little math 🙂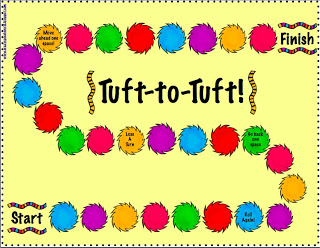 Tuft-to-Tuft is a game board…just add dice and game pieces!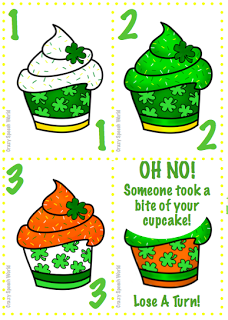 Cupcake Challenge is our next game, which you can see has a fun St. Patty's day theme.  This is a points accumulation game…you will put all the cards in a pile and students will draw one card after taking their turn to practice.  There are 43 point cards and 9 penalty cards.  The person with the most points at the end is the winner.

There is also Rainbow Run, a St. Patrick's Day themed board game!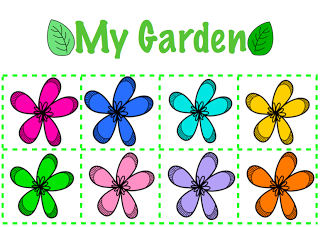 Next is Blooming Gardens, for some springtime fun.  Each student will get a 'garden' (above) as their placemat.  There are 64 flower cards, which you will place in a pile.  After practicing their target, students will draw from the pile.  The object of the game is to collect each of the flowers on their placemat.  Whoever is able to complete their garden first, wins!  There are also 8 penalty flowers included.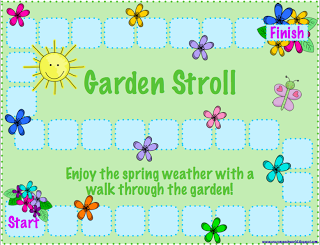 Last is a colorful board game, Garden Stroll!

I hope you like these!  You can find them in my TPT Store!