In case you missed it, I was in the Keys this past weekend to celebrate my son's 11th birthday!  We had a wonderful time hanging out with friends and playing in the sunshine…we snorkeled some really cool reefs and enjoyed some pool time.  It was hard to come back home, I am officially ready for summer!  I had some time in the car to work on more Star Wars fun, so I finished up the early sounds pack!  This is similar to the Intergalactic Articulation for /s, r, l, ch, sh, th/ version but for the younger crew of sounds.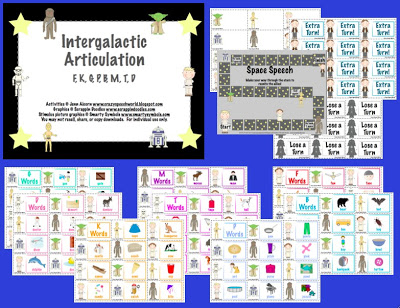 For this one I included /f, k, g, p, b, m, t, d/ word cards.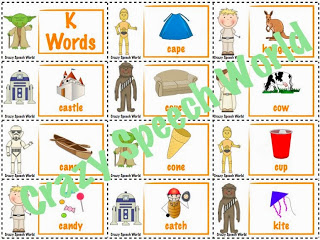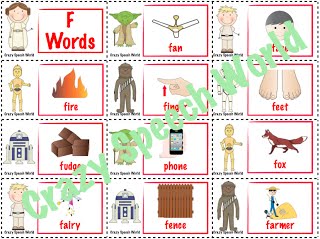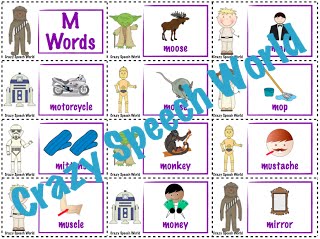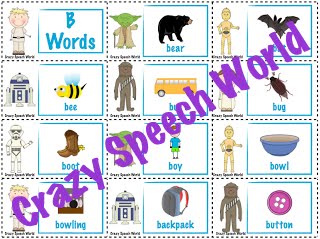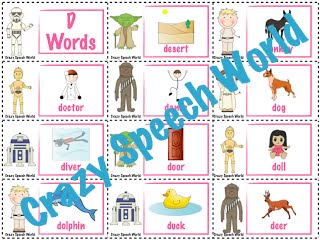 Each card set is a different color and includes a cover card.  I also used different colors than the later sounds pack for those of you that will have both…no confusion!  There are 35 cards for each sound, with initial, final, and medial positions targeted.

 There are also 12 bonus cards and 12 penalty cards for game play!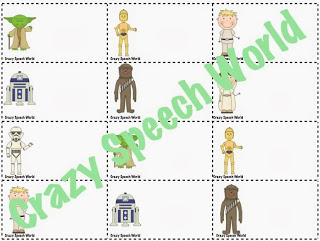 I kept 12 blank cards with the characters so that you can make your own targets if needed!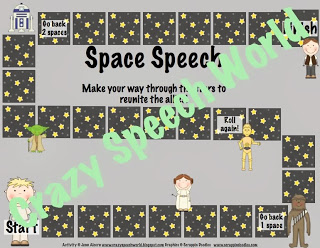 And the game board…I did make it a little different than the one in the other pack!
I hope you find this to be a useful tool in your therapy room.  You can use these year round for drill or games!  I just love these graphics and I am still working on a receptive packet…keep an eye out 🙂
You can download this in my TPT store.  BUT, I will give one copy to a reader who leaves a comment below 🙂  I will announce a tomorrow!