I had a reader request the Caramel Covered Cards in /k, g/ also, so I made some today!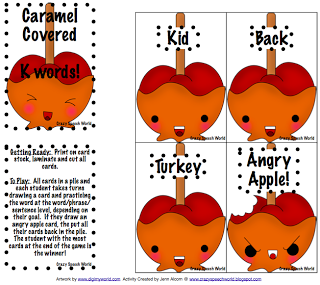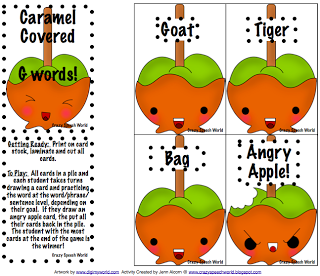 You can use the decks together or separately to play or drill.  My students love these cards, so I hope yours do too!
You can download the freebie in my TPT Store!  You can find the other sets HERE.

Let me know what you think if you grab them!