This duct tape addict got a new roll, courtesy of my very awesome SLP partner, Stephanie.  When I started thinking about what I was going to do with it, there was a Super Duper box sitting on my floor next to a pile of student folders…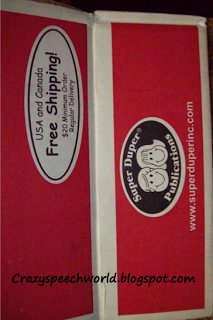 Lightbulb!  I need folder storage!  So I got to cutting and taping…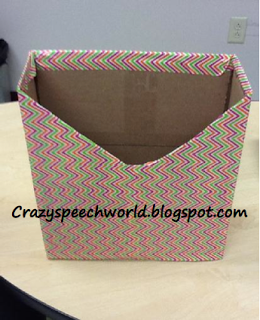 I cut one end flap off and a "v" on the front, then I re-taped the seams and I also made sure to tape the flaps down on the inside of the box with packing tape, just for extra reinforcement.  Then, I just wrapped duct tape all the way around.   It seriously only took about 10 minutes from start to finish.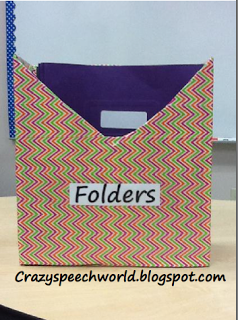 Added a label, some folders, and VOILA!  

If you ask me, it looks great next to my DIY Pencil Cup which hold my pencils and highlighters.  Students will throw their folders in there when they don't have homework to take home!