It's time for another Pinterest inspired project!  I have been spending a lot of time thinking and exploring cheap ways to help me get organized for the upcoming school year.  A while back, I pinned this, which was an idea to use cereal boxes as magazine files.  I thought it was a great idea since there is never a shortage of empty cereal boxes with my always starving son around.  I gathered all my materials…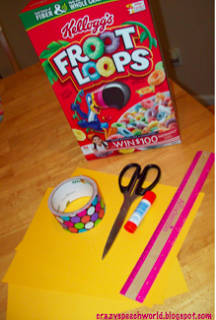 In the pin, they used wrapping paper, but I wanted something a little more durable.  I thought about duct taping the whole thing, but decided against that and went with the duct tape/construction paper combo.  I sort of winged the cutting of the cereal box.  I didn't measure anything, just used the ruler as a straight edge (I recognize some people are perfectionists…measure away!)  Then, I used the cereal box as a template to cut the construction paper for each side.  Once I glued the paper on, I edged in my polka dot duct tape!  Again, I did not measure, which created some not so even tape, but I am totally okay with that!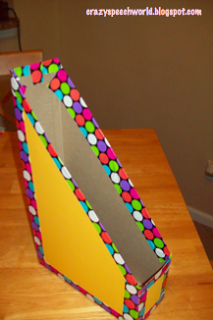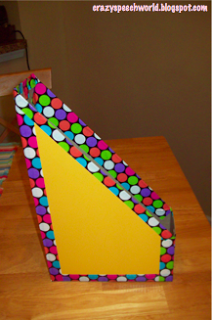 I'm totally happy with how this turned out and it only took about 20 minutes!  Note that this particular cereal box does not fit binders or the 3 prong folders, but does work for some children's books, composition books, spiral notebooks and other materials.  It depends on what kind of box you have.

What do you think?  What other ideas have you found for organizing your classroom?