What the best part of summer?  Having tons of time to be creative!  In between pool time and hanging out with my son, I have managed to create a couple more activities with the golfing theme…anyone watching the U.S. Open?  My dad is sure to keep me updated 🙂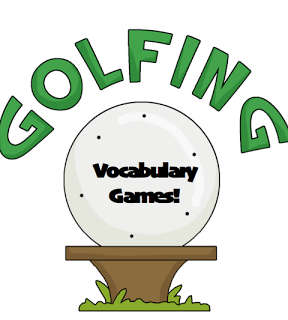 The first is a card game for similarities and differences. Students will take turns drawing a card and identifying how the objects are alike and different. If they are able to do it successfully, they keep the card. If not, it goes back in the pile. I included a couple of bonus cards to take an extra turn, as well as penalty cards, which lose a turn. You can definitely exclude these cards, but I have found that these kinds of cards make the game more exciting and the kids love it! There are 36 cards in all.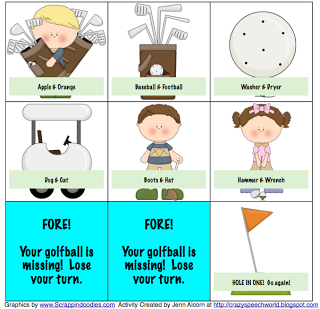 The second activity is a board game for categories.  As students move along the golfing trail, they have to name items in each category to keep their space.  All you need are dice and game pieces!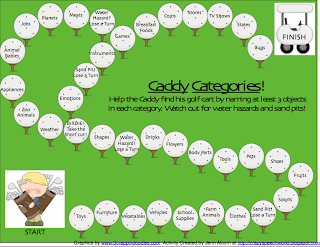 Both are included in a speech & language packet download at my TPT store!