Independence Day is one of my most favorite holidays!  It's always such a great day to spend with my family at the beach… and what's not to love about fireworks?!  Since school is not in session, I don't usually even think about making fun July 4th themed materials.  BUT I couldn't resist now that I have the blog, so  I created a couple of things for my readers who do work in the summer 🙂
First up, is an open ended card game that you can use to reinforce any skill you are working on.  It is a points game, which always gets my students motivated!  They just love it!  All you have to do is put the cards in one pile and have each student taking a turn pulling from the pile after they practice their target.  There are BOOM! cards, and if you get one, you have to put all your cards back!  The student with the most points at the end of the game is the winner!  You can download it for free HERE.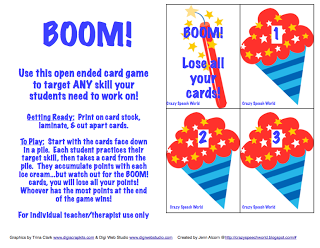 I also created a game board and included game cards to target antonyms, categories, and WH questions.  You can use any of the cards to play the board game or you could use your own targets.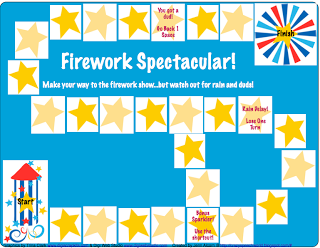 All you need is a dice and game pieces.  Once the student correctly answers the card, they can roll the dice and move their piece.  Whoever makes it to the fireworks show first, wins the game!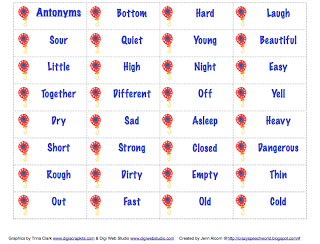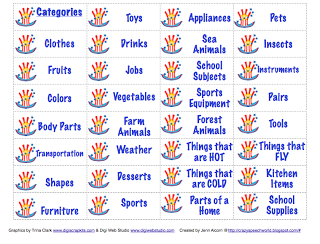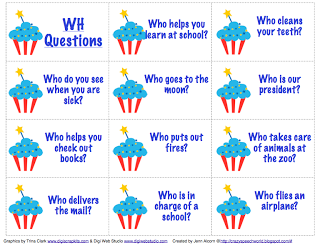 All three sets of cards and the game board are included in the download.  These are available in my TPT Store.  Thanks for your support!